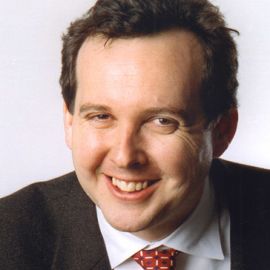 A. O. Scott
American Journalist, Film Critic and Author of Bestseller "Better Living through Criticism"
Scott joined The New York Times as a film critic in January 2000. Previously, Mr. Scott was a Sunday book reviewer for Newsday and a frequent contributor to Slate, The New York Review of Books, and many other publications. He has served on the editorial staffs of Lingua Franca and The New York Review of Books. He also edited "A Bolt from the Blue and Other Essays," a collection by Mary McCarthy, which was published by The New York Review of Books in 2002. In addition to his film-reviewing duties, Mr. Scott often writes for the Times Magazine and the Book Review. He was born on July 10, 1966, in Northampton, Mass., and now lives in Brooklyn, N.Y. with his wife and two children.
Click Here to register and get pricing on booking A. O. Scott for your next event!
Videos
---
Get notified of new talks and events.
Follow