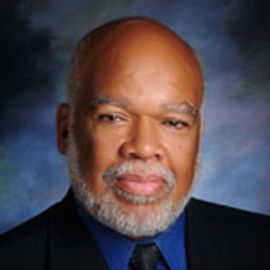 Adewale Troutman, MD, MPH, MA, CPH
President-Elect of the American Public Health Association
Adewale Troutman, MD is director of Louisville Metro Public Health and Wellness.
Dr. Adewale Troutman identifies himself through his commitment to social justice, human rights, community activism, health equity and national and global health.
His life's work has been a testimony to this fact. Dr. Troutman has over 40 years of dedication through action to the principles of universal freedoms and the elimination of racism, injustice and oppression. His unique educational background has been a major factor in this quest.
Dr. Troutman has an MD from New Jersey Medical School, a Masters in Public Health from Columbia University, Masters in Black Studies from the State University of New York in Albany, and as of October 2009, board certification from the National Board of Public Health Examiners.
He is a residency trained Family Physician graduating from residency at the Medical University of South Carolina. His career has included clinical emergency medicine, hospital administration, academic and public health practice.
He served as an Associate Professor in the University of Louisville's School of Public Health and Information Sciences while directing the Metro Louisville Department of Public Health and Wellness.
Dr. Troutman's experience includes special consultancies with the World Health Organization in Thailand and Japan, health assessment missions in Angola, Jamaica and Zaire and training in India and Austria.
His commitment to Justice has evolved into his nationally recognized efforts to create health equity and the supremacy of the social determinants of health, the founding of the first Center for Health Equity at a local health department and the creation of the Mayors Healthy Hometown Movement.
He is also credited with the passage of one of the strongest anti-smoking ordinances in the country.
Dr. Troutman has had multiple publications including "What if We Were Equal", co-authored with former Surgeon General and Assistant Secretary of Health, Dr David Satcher.
His awards and recognitions include the Medistar physician of the year award, the St Stephens Community Man of the Year Award, the Ottenheimer Award for Social Justice, The Power to End Stroke Award and numerous others.
He is featured in the nationally televised PBS series; Unnatural Causes; Is Inequality Making Us Sick? Dr Troutman serves a member or past member of the National Board of Public Health Examiners, the Academy for Health Equity, the Health and Human Services Secretary's Advisory Committee on Health Promotion Disease Prevention Healthy People 2020, the Health and Human Services Secretary's Advisory Committee on Infant Mortality, the Board of Directors of Public Health Law and Policy, the Executive Board of the American Public Health Association, the African American Heritage Center and the National Association of County and City Health Officers.
Lastly Dr. Troutman is an active member of the Black Caucus of Health Workers (BCHW) and he has also served as a former BCHW President.
Click Here to register and get pricing on booking Adewale Troutman, MD, MPH, MA, CPH for your next event!
Get notified of new talks and events.
Follow
Related Speakers View all
---
Jack Choi

CEO of Anatomage, a company specializing on 3D medic...

Dr. Jim Yong Kim

President of the World Bank

Courtney Nichols Gould

Co-Founder & Co-CEO, SmartyPants Inc.

David Nico

Inspires You to Live a Healthy and Exciting Lifestyle

Tal Golesworthy

Tal Golesworthy is an engineer and entrepreneur, wor...

Eric Stange

Award-winning independent documentary film producer,...

Dominique Dawes

Olympic Gold Medal-Winning Gymnast

Richard Price

Author of "Freedomland"

Tracy Heather Strain

Documentary filmmaker and producer of educational vi...

Michael Lu

Award-Winning Expert in Pre- and Post-Pregnancy Care

Nadine Grzeskowiak

A national expert and international speaker for the ...

Robert Bazell

Former Chief Science and Medical Correspondent, NBC ...

Kyle Brown

CEO and Founder, PatientCrossroads

Chris Seper

Digital Media Entrepreneur, Founded MedCity Media, P...

Dise Langarus

Relocated after nuclear fallout from U.S. atomic tes...

Sir Michael Marmot

Professor of Epidemiology and Public Health at Unive...

Beverly Whipple

Renowned Sex Researcher, Educator and Counselor, Pro...

Dr. Myles Spar

Board-Certified Doctor in Internal Medicine, HIV Spe...

Seema Yasmin

Staff Writer, Dallas Morning News; Public Health Pro...

Freda Lewis-Hall

Executive Vice President and Chief Medical Officer, ...
More like Adewale