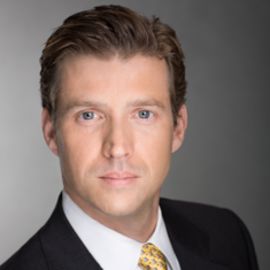 Alec Ross
Author of "The Industries of the Future," and Recent Senior Advisor for Innovation to Hilary Clinton
Alec Ross is one of America's leading experts on innovation. He is currently a Distinguished Visiting Fellow at Johns Hopkins University and the author of The Industries of the Future, being published by Simon & Schuster in February of 2016. The Industries of the Future explores the technological and economic trends and developments that will shape the next ten years, from cybersecurity and big data to the commercialization of genomics to the code-ification of money, markets and trust.
Google Chairman Eric Schmidt writes that, "In a world growing more chaotic, Alec Ross is one of those very rare people who can see patterns in the chaos and provide guidance for the road forward. He has an unusual diversity of expertise that allows him to apply multiple lenses to the world's challenges and dream up the kind of innovative solutions that are changing the world."
Among recent recognitions:
Top 100 Global Thinkers by Foreign Policy Magazine
U.S. Department of State Distinguished Honor Award
Oxford University Internet & Society Award
Huffington Post's 10 Game Changers in Politics
Tribeca Film Festival Disruptive Innovation Award
Alec Ross recently served for four year as Senior Advisor for Innovation to Secretary of State Hillary Clinton, a role created for him by Secretary Clinton to maximize the potential of technology and innovation in service of America's diplomatic. In this role, Alec acted as the diplomatic lead on a range of issues including cybersecurity, Internet Freedom, disaster response and the use of network technologies in conflict zones.
Alec served as the Convener for the Technology, Media & Telecommunications Policy Committee on Barack Obama's 2008 presidential campaign and served on the Obama-Biden Presidential Transition Team.
In 2000, he and three colleagues co-founded the technology-focused nonprofit organization One Economy and grew it from modest origins in a basement into a global organization serving millions of low-income people, with programs on four continents.
Alec has served as a guest lecturer at numerous institutions including the United Nations, Oxford University, Harvard Law School, Stanford Business School and a number of parliamentary bodies. His writing has appeared in academic publications including the Johns Hopkins SAIS Review of International Affairs and the NATO Review.
Alec started his career as a sixth grade teacher through Teach for America in inner-city Baltimore where he lives with his wife and their three young children.
Click Here to register and get pricing on booking Alec Ross for your next event!
Books
---
Get notified of new talks and events.
Follow
Related Speakers View all
---
Peter Thiel

Former CEO and Co-founder of PayPal; Technology Entr...

Gary Vaynerchuk

Co-Founder & CEO, VaynerMedia

Jason Fried

Founder and CEO of Basecamp

Alexis Ohanian

Partner at Y Combinator; Co-Founder of reddit, Entre...

Graham Hill

Founder, Life Edited

Jimmy Wales

Co-founder of Wikipedia and Mobile Phone Carrier The...

Steven Pinker

Professor of Psychology, Harvard University

Gloria Allred

Lawyer, Activist, Advocate

Jane McGonigal

Game Designer, Inventor of SuperBetter and Author of...

Parag Khanna

The World's Leading Geo-Strategist; Author of Second...

Tiffany Shlain

Filmmaker & Founder of the Webby Awards

Jason Silva

Futurist and Host of National Geographic's "Brain Ga...

Dan Ariely

Best-selling Author, "The (Honest) Truth About Disho...

Clay Shirky

Expert on New Technology and Social Media, and How T...

Ricky Gervais

English Comedian & Actor; Known for "The Office" and...

Jeff Jarvis

Journalist & Media Expert

Sir Richard Branson

Founder of Virgin Group

Jonathan Haidt

Psychologist, Widely Considered Expert in Psychology...

Kurt Andersen

Host, "Studio 360 from PRI and WNYC"; Author

Reihan Salam

Non-Fiction Writer and Policy Analyst; Lead Blogger ...
More like Alec