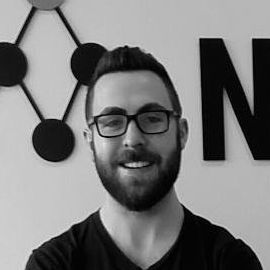 I am a software engineer specializing in artificial intelligence (AI) and machine learning. Why did I become an engineer? Because engineers advance technology and technology advances civilization. Engineers are uniquely positioned to mold the human experience.
My background is in mechanical engineering, specifically spacecraft engineering and robotics. Working on a lunar rover team in graduate school I became engrossed in AI and decided to pursue it as a career. I am now a researcher with Numenta, developing algorithms for neocortex-inspired machine intelligence.
My studies continue in pursuit of a Master of Engineering Management degree with Duke University -- with their professional masters distance program, and a concentration in Technology Innovation. I'm always building my cognitive toolkit by digesting textbooks/academic papers and doing side projects. Currently this includes neuroscience, fullstack software development, prototyping/hacking with Arduino and Raspberry Pi, and philosophy of physics.
Click Here to register and get pricing on booking Alexander Lavin for your next event!
Get notified of new talks and events.
Follow
Related Speakers View all
---
Rebel Brown

Market Strategist, Agent of Change, Speaker, Author....

Renie Cavallari

Renie Cavallari is a renowned Speaker, Trainer, Keyn...

Rich Hart

LIFT MORE !!!

Rich Lucia

Author, Speaker, Consultant

Richard Burleson

Vice President of Engineering Firm Neel-Schaffer

Richard Fabozzi

Creates highly interactive and value-driven "Experie...

Rick Chromey

Inspirational Edutainer. Leadership Imagineer. Cultu...

Rick Frishman

Founder of Planned Television Arts

Rick Kiernan
Rick Ott

Rick Ott speaks about making money and building weal...

RM Reed
Robert Collinsworth
Robert Douglas
Robert Gedaliah

President of "Speaking for Results"

Robert Jerus
Robert Martin

Gavin de Becker & Associates protects people who are...

Robert Perez
Robin Barnhart
Rodney C. Matthews
Roger Reece

Keynotes, training & coaching - people skills, confl...
More like Alexander