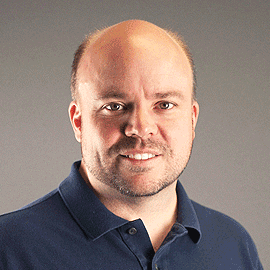 Alexander Muse and his co-founders had no idea back in 2008 they would play a major role in disrupting the retail shopping industry, but that is just what they did when they launched ShopSavvy. Under Alexanders leadership as CEO, ShopSavvy grew into the worlds largest mobile shopping community with more than 40 million downloads - in 2012 alone the company doubled the number of users and grew revenue by more than 400%. ShopSavvy is helping both retailers and consumers open new lines of communication that were previously impossible to achieve at scale.
Today the team is focused on radically higher ambitions by making shopping more social by connecting ShopSavvy to a shoppers social graph. In the last year, ShopSavvy has raised $7 million led by Eduardo Saverin, quadrupled the size of the team in San Francisco.
Alexander is a serial entrepreneur with more than a decade of startup experience. He is a co-founder of Architel, one of the largest cloud management companies in North Texas. Started in 2001, the company helps Fortune 1000 companies bring their IT operations into the cloud. In 1999, Alexander founded LayerOne, a neutral interconnection and colocation provider that was sold in 2003 to Switch & Data (Equinix).
Alexander speaks at conferences and universities in the United States and Europe on topics ranging from the future of retail to entrepreneurship. He once gave an hour-long presentation at the French Senate in Paris. He has spoken in Bangalore, Barcelona, Hamburg, Amsterdam and London, and at conferences including the Mobile World Congress, 4G World, South by Southwest, Barcamp and CITA.
Alexanders other community and philanthropic efforts are many and varied, and include the Boy Scouts of America, Buckner International, Chiapas International, the Jewish Federation of Greater Dallas, the Toys for Tots Foundation, and Wilshire Baptist Church.
Specialties: retail, mobile, shopping, advertising, shopsavvy, android, iphone, mobile payment, venture capital, private equity, mergers and acquisitions, sales and marketing.
Click Here to register and get pricing on booking Alexander Muse for your next event!
Reviews
---
Launch DFW Happy Hour

You can see his passion for technology and where it is going. He has been an invaluable source of information and support for the start up community and specifically DFW. He is very well spoken and he cares about making DFW the next start up capital. He distributes information in a way everyone can understand and gets you thinking about topics that sometimes get overlooked. He's an amazing speaker. I always feel more motivated to change the world through tech after listening to him.

jessica waite
Get notified of new talks and events.
Follow