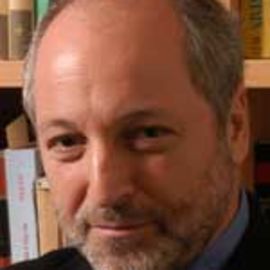 Andre Aciman
Listing contains no information.
Andre Aciman is a specialist in seventeenth-century French literature and modern European literature. His 1995 book, Out of Egypt: A Memoir, an account of his Jewish-Turkish-Italian family's life in Alexandria, was called "a classic memoir of modern Jewish life" by the New York Times.
Professor Aciman received his B.A. from CUNY's Lehman College, his M.A. and Ph.D. from Harvard, and most recently taught at Bard College. He was a fellow at the New York Public Library's Center for Scholars and Writers and edited Letters of Transit: Reflections of Exile, Identity, Language, and Loss, a collection of essays based on a series of lectures he organized there.
In False Papers: Essays on Exile and Memory, a collection of his own essays, he further explores themes of identity, home, and exile. For his most recent publication, The Proust Project, he asked twenty-eight writers to comment on their favorite passages from In Search of Lost Time.