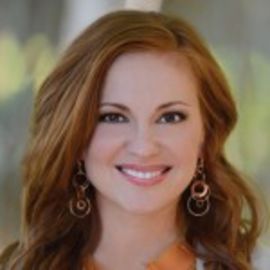 Angie Smith
Christian Blog Writter
Women around the world feel as though they're lifelong friends with Angie Smith—and most of them have never met her in person. They've come to know Angie through her transparent, warm, witty blog Bring The Rain. It began as the story of her fourth daughter's brief life and became an opportunity to combine Angie's two greatest passions: helping to heal people's hearts and writing. The wife of Todd Smith (lead singer of hit Christian contemporary group Selah), Angie co-wrote the song "I Will Carry You" (found on Selah's CD You Deliver Me) and authored a book by the same name. Angie, Todd, and their daughters live in Tennessee.
Click Here to register and get pricing on booking Angie Smith for your next event!
Get notified of new talks and events.
Follow