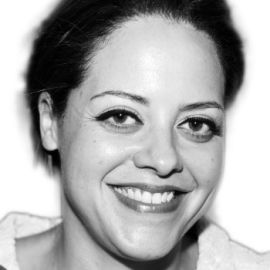 Anna Holmes
Founder and Editor of Online Women's Magazine, Jezebel. Editor, writer (Glamour, NY Times, Washington Post, Newsweek, Sports Illustrated, New Yorker.com, many others.)
Editor, writer (Glamour, NY Times, Washington Post, Newsweek, Sports Illustrated, New Yorker.com, many others.) Founder: Jezebel.
Anna Holmes is a California-born editor/writer living in Queens, New York. After a decade of working for and contributing to such publications as Entertainment Weekly, Glamour, the NY Times and New York Magazine, she wrote and edited the anthology Hell Hath No Fury: Women's Letters From the End of the Affair.
In early 2007 she conceived and created Jezebel.com, which she oversaw until her departure in June 2010.
She is currently trying to figure out what she wants to be when she grows up. In the meantime, she is writing on a new book out October 2013 called The Book Of Jezebel; which is An illustrated encyclopedia of the world from her popular website Jezebel.com.
Pop culture, politics, feminism, fashion from A to Z and featuring writers and illustrators including Dodai Stewart, Kate Harding, Amanda Hess, Anna Holmes, Molly Crabapple, Domitille Collardey, Wendy MacNaughton, Michelle Dean, Jessica Coen, Tatyana Fazlalizadeh, Ping Zhu, Lisa Hanawalt, Susie Cagle, Amanda Marcotte, Latoya Peterson, Tracie Egan Morrissey and many more will be featured in her new book.
Videos
---
Links
---