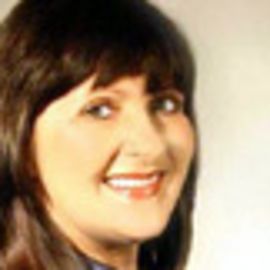 Annie Greeff
Annie Greeff is a Resilience Expert, Management Consultant, Researcher, International Author, Keynote Speaker and Corporate Trainer
Annie Greeff is internationally acknowledged as an expert on resilience. She is a keynote speaker, workshop leader, facilitator, author and management consultant and her clients include small and large companies across a broad spectrum of industries. Current studies and research include Public Management with the focus on Disaster Management, and Performance Management, Project Management and Sustainable Development as part of a Masters Degree in Public Management.
Annie started her professional career as a qualified secondary school teacher with an Honours degree in Geography. She stays interested in the interaction between man and the natural environment, and how we embark on sensible, sustainable development.
In 1997 Annie started her own consultancy which resulted in the development of extensive ranges of customized and accredited training programmes ranging from Health and Safety Programmes to Emotional Intelligence, Leadership and Management. Years of development work culminated in various publications on the topic of Resilience – Personal Resilience, Social Connection and Cohesion and Strategic and Organizational Resilience. Annie speaks about the four spheres of resilience and the five key strategies for building organizational resilience.
She is co-founder and 2007 – 2008 President of the National Speakers Association of Southern Africa and a member of the Global Speakers Federation for professional speakers.
Learning from workplace demands and the challenges employees and leaders face, she translated these lessons into practical advice for teachers, parents and others working with the youth. Her two internationally published books on personal and social skills for effective learning (Resilience: Volumes 1 & 2,) published by Crownhouse Publishers, were nominated as best Educational Resource in the United Kingdom in 2006, and translated into German (published by Auer) and Sengage.
Annie made the deliberate choice to work as an independent consultant and occasionally works with associates on specific projects. She helps clients to successfully deal with five fundamental business challenges: • Coming to grips with the dynamics and challenges of the changing workplace • Identifying and developing multiple talents and competencies • Improving performance and client satisfaction • Realising strategic goals • Creating a safe, sustainable and productive environment
Annie's work experience includes teaching, being a full time water colour artist, clothing designer and course developer and author. She has studied Geography, has a teaching diploma, she is an accredited assessor of trainers, a part time lecturer, consultant and researcher of trends. Her talks on radio and television lead to the publication of several books for the general public, one of which was translated into Afrikaans: Veerkragtigheid, published by Naledi.
Links
---
Related Speakers View all
---
Debbie Lundberg

Author, Keynote Speaker, Facilitator, Corporate Trai...

Michelle Courtney Berry

Breakthrough Expert, Founder and CEO of LifeFlowPlan...

LisaVanAllen

The Biz Doctor with prescriptions for your success!

Tim Rooney

Today, PeopleMation is living out his dream to "Help...

Marcus Buckingham

Expert on Leadership & Management Practices; Author,...

Ron Broussard

STRETCHYOURSELF

Rosabeth Moss Kanter

Author & Harvard University Professor Who Specialize...

Howard Putnam

Former CEO of Southwest Airlines

Maddy Dychtwald

Futurist, Author and Demographic Trends Expert; Co-F...

Carol Muratore

Business of healthcare

Clyde Fessler

Former VP of Business Development, Harley-Davidson M...

Jeff Taylor

Founder of Monster.com & Eons.com

Tendai Mhizha

Tendai is an award winning, board level Pan African ...

Rolf Eckrodt

Rolf Eckrodt held senior positions at Daimler-Chrysl...

Marshall Goldsmith

Executive Educator, Coach, & Best-Selling Author, "W...

Roger Flynn

Until 2004 Roger Flynn was Chief Executive of BBC Ve...

Gary Hamel

Authority on Strategic and International Management

Richard Huntingford

Richard is a highly-respected executive with over 30...

Nicholas Montagu

Nick Montagu has been at the heart of Government for...

Mark Wilcox

Until late 2005 Mark Wilcox was the Director of Peop...
More like Annie