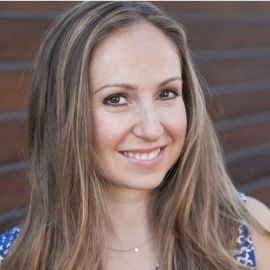 Ariel Kaye
Founder & CEO, Parachute Home
A Rverie conversation with Ariel Kaye, Founder and CEO of bedding and lifestyle brand Parachute. Ariel moved from New York to Los Angeles to birth the business, quickly becoming a member of start-up accelerator, Launchpad LA, to springboard the process. I sat down with her in the Parachute office, a converted beach house on a quaint Venice walk street steps from the sand, to talk about how she built the fast-growing company, from finding investors to how she architected the brand story.
Click Here to register and get pricing on booking Ariel Kaye for your next event!
Get notified of new talks and events.
Follow
Related Speakers View all
---
Reed Shaffner

Co-Founder & Co-CEO, Workpop

John Ball

Founder & Managing Director, Steamboat Ventures

Sean Brecker

CEO, Headspace

Sam Teller

Managing Director & Co-Founder, Launchpad LA

Jamie Kantrowitz

Mentor, Launchpad LA

Steve Pomerantz

Co-Founder, Tuition.io

Brendon Mcqueen

Co-Founder & CEO, Tuition.io

Arun Mehra

Co-CEO, Talenthouse

Amos Pizzey

Co-Founder & Co-CEO, Talenthouse

Roman Scharf

Chairman & Co-CEO, Talenthouse

Kunal Anand

Co-Founder & CTO, Prevoty

Julien Bellanger

Co-Founder & CEO, Prevoty

David Asarnow

Principal, Craton Equity Partners

Matt Sandler

Co-Founder & CEO, Chromatik

Zach Frechette

Co-Founder & CEO, Quarterly

David Norris

Founder & CEO, MD Insider

Paul Bricault

Founder & MD, Amplify.LA

Michael Todd

Co-Founder & CTO, Victorious

Mike Townsend

Co-Founder, HomeHero

Kyle Hill

Co-Founder, HomeHero
More like Ariel