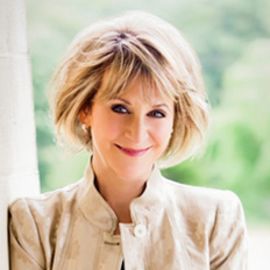 Barbara Delinsky is the author of more than nineteen best-selling novels with over thirty million copies in print. She has been published in twenty-five languages worldwide. Ms. Delinsky earned a B.A. at Tufts University and an M.A. at Boston College. Before she began writing fiction, Ms. Delinsky worked in Boston as a researcher for the Massachusetts Society for the Prevention of Cruelty to Children and as a photographer and reporter for The Belmont Herald. Always intrigued by writing, she decided to try her hand at fiction after she read a newspaper article profiling three successful female writers. Her first novel sold, and the rest is history for delighted readers around the world.
Ms. Delinsky's fiction centers upon everyday families facing not-so-everyday challenges. She is particularly drawn to exploring themes of motherhood, marriage, sibling rivalry, and friendship. Her most recent novel, "Not My Daughter," was published to critical acclaim in January 2010 and became an immediate New York Times best-seller. The Boston Globe has described Ms. Delinsky as a "first-rate storyteller" who creates characters "as familiar as your neighbors." Similarly glowing reviews appear in USA Today, People magazine, and in major newspapers across the country. In mid-2011, Doubleday will publish her newest hardcover novel, Escape.
Ms. Delinsky lives with her family in New England.
Videos
---
Speech Topics
---
The Career That Nearly Wasn't
Fiction as Therapy: Family Crises and Other Little Bumps in Life
It Isn't Hemingway's Book World Anymore
Opportunity Knocks: The Power of UPLIFT