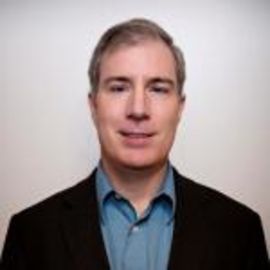 Bill McCoy
Executive Director
Bill McCoy is Executive Director of the International Digital Publishing Forum (IDPF), the trade and standards group responsible for the EPUB standard interchange and delivery format for eBooks and other digital publications. Mr. McCoy was previously General Manager, Digital Publishing at Adobe Systems. McCoy has been involved in publishing technology for over 20 years, and has contributed to the establishment of numerous industry-standard platforms including EPUB as well as PDF, OpenType, and PostScript.
Related Speakers View all
---
Angela D'Agostino

English Literature,Notre Dame

Evan Williams

Co-founder and Former CEO of Twitter, Founder of 'Me...

Cory Doctorow

Cory Doctorow is a science fiction author, co-editor...

Mitchell Davis

Publishing and media entrepreneur

Maria Popova

Editor of Brain Pickings

Eli Horowitz

Former Managing Editor and Publisher, McSweeneys; Co...

Travis Alber

Co-founder of both ReadSocial and BookGlutton

Stephanie Anderson

Manager of WORD,Books at the Block Party: The Econom...

Porter Anderson

Journalist, critic, producer, consultant, Author

Haig Armen

Emily Carr University of Art + Design

Arthur Attwell

Founder of Paperight and a Shuttleworth Foundation

Betsy Beaumon

A technology executive, entrepreneur and Senior Dire...

Tim Berglund

Generalist and passionate teacher

Dan Blank

Founder of WeGrowMedia.com

Todd Boss

Poetry collections

Micah Bowers

Helping publishers, retailers and libraries

Eve Bridburg

Founded Grub Street ,

Cevin Bryerman

Publishers

Todd Carpenter

Director of NISO,publishing and library

Javier Celaya

Vice president of the Spanish Digital Magazines Asso...
More like Bill