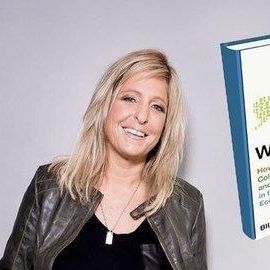 Billee Howard
CEO and Chief Artist of BRANDthropologie Media, Author of WE-Commerce, Sharing Economy Expert
Billee is the CEO and Chief Artist in Residence of BRANDthropologie Media, an artist collective and consultancy dedicated to the study of the intersection of art + commerce, and the business possibilities it's union presents. She is the author of the book WE-Commerce, a work due out by Penguin in December 2015, which studies the new global economy and the generation of artists of business driving it forward. She is a contributor on Forbes and HuffPo on the topics of marketing, storytelling and the sharing economy
Click Here to register and get pricing on booking Billee Howard for your next event!
Videos
---
Speech Topics
---
Collaborative Communications in the Age of Sharing
As a new approach to business continues to flourish amidst the "WE" or collaborative economy, a corollary collaborative approach to marketing and communication becomes imperative.
At the heart of tackling this new reality, is building collaborative ecosystems for brands that drive two way communication and meaningful engagement. This is where the idea of creating collaborative content platform models that function in essence as "entertainment studios" comes into play.
By placing a collaborative approach to innovation, marketing and communications at the beginning of the supply chain of invention, successful brands can effectively leverage cultures of collaboration to positively impact both commerce as well as meaningful communication.
Links
---
News
---
How to Executive Produce Your Brand
Welcome to "How to Executive Produce Your Brand For Dummies"
It's a 3 Step Guide To Turning Your Brand Into An Award Winning Entertainment Studio. These 3 easy steps that will help CMO's "executive produce" their brands in ways that both "push" and "pull" information and content, as well as drive audience reach and measurable engagement.
Today, brands have the opportunity to function as tomorrow's studios. Learn how to turn your brand into an award-winning entertainment studio.
Get notified of new talks and events.
Follow
Related Speakers View all
---
Rebel Brown

Market Strategist, Agent of Change, Speaker, Author....

Renie Cavallari

Renie Cavallari is a renowned Speaker, Trainer, Keyn...

Rich Hart

LIFT MORE !!!

Rich Lucia

Author, Speaker, Consultant

Richard Burleson

Vice President of Engineering Firm Neel-Schaffer

Richard Fabozzi

Creates highly interactive and value-driven "Experie...

Rick Chromey

Inspirational Edutainer. Leadership Imagineer. Cultu...

Rick Frishman

Founder of Planned Television Arts

Rick Kiernan
Rick Ott

Rick Ott speaks about making money and building weal...

RM Reed
Robert Collinsworth
Robert Douglas
Robert Gedaliah

President of "Speaking for Results"

Robert Jerus
Robert Martin

Gavin de Becker & Associates protects people who are...

Robert Perez
Robin Barnhart
Rodney C. Matthews
Roger Reece

Keynotes, training & coaching - people skills, confl...
More like Billee