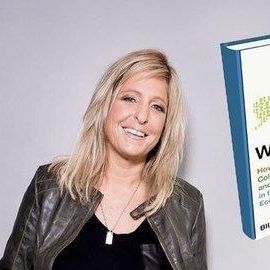 Billee Howard
CEO and Chief Artist of BRANDthropologie Media, Author of WE-Commerce, Sharing Economy Expert
Billee is the CEO and Chief Artist in Residence of BRANDthropologie Media, an artist collective and consultancy dedicated to the study of the intersection of art + commerce, and the business possibilities it's union presents. She is the author of the book WE-Commerce, a work due out by Penguin in December 2015, which studies the new global economy and the generation of artists of business driving it forward. She is a contributor on Forbes and HuffPo on the topics of marketing, storytelling and the sharing economy
Click Here to register and get pricing on booking Billee Howard for your next event!
Videos
---
Speech Topics
---
Collaborative Communications in the Age of Sharing
As a new approach to business continues to flourish amidst the "WE" or collaborative economy, a corollary collaborative approach to marketing and communication becomes imperative.
At the heart of tackling this new reality, is building collaborative ecosystems for brands that drive two way communication and meaningful engagement. This is where the idea of creating collaborative content platform models that function in essence as "entertainment studios" comes into play.
By placing a collaborative approach to innovation, marketing and communications at the beginning of the supply chain of invention, successful brands can effectively leverage cultures of collaboration to positively impact both commerce as well as meaningful communication.
Links
---
News
---
How to Executive Produce Your Brand
Welcome to "How to Executive Produce Your Brand For Dummies"
It's a 3 Step Guide To Turning Your Brand Into An Award Winning Entertainment Studio. These 3 easy steps that will help CMO's "executive produce" their brands in ways that both "push" and "pull" information and content, as well as drive audience reach and measurable engagement.
Today, brands have the opportunity to function as tomorrow's studios. Learn how to turn your brand into an award-winning entertainment studio.
Get notified of new talks and events.
Follow
Related Speakers View all
---
Mel H. Abraham

He has a riveting presence, created by his absolute ...

Milt Abel

Milt Abel is a corporate-clean stand-up comedian tha...

Mike Abrashoff

Former Commander of USS Benfold and Author of "It's ...

J.J. Abrams

Director, Producer, Writer, Author; Known for His Wo...

Melvin Adams

Former Harlem Globetrotter with a Passion for Reachi...

Kirk Acevedo

Actor Best Known for His Roles on "Dexter," "Band of...

Jose Antonio Abreu

Founder of El Sistema, Which Helps Venezuelan Childr...

Carol Adelman

Carol Adelman is a senior fellow and director of Hud...

Newton Aduaka

Newton Aduaka's award-winning Ezra, told through the...

Janus Adams

Award-Winning Journalist

Jenoyne Adams

African-American Novelist.

Khandi Alexander

Khandi Alexander (born September 4, 1957) is an Amer...

Shaun Alexander

NFL Great

Laila Ali

Undefeated 4 Time World Champion Boxer 24-0 with 21 ...

Alan Alda

Actor, Writer, Science Advocate, and Director

Adewale Akinnuoye-Agbaje

Fashion Model & Actor Known for "Lost," "Oz" & "Suic...

Jane Alexander

Actress and Former Director of the National Endowmen...

Bruce Aitken

Bruce Aitken was born in Invercargill New Zealand wh...

Gary Aldrich

On Independence Day, 1996, former FBI Agent Gary Ald...

Marilyn Albert

Dr. Marilyn Albert received her PD degree in Physiol...
More like Billee