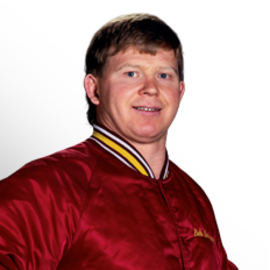 Bob Backlund
Author & Former Two-Time World Wrestling Federation Heavyweight Champion
Bob Backlund is an American professional wrestler with an in-ring career that spanned over 30 years. Over that time, he was a two-time WWF Champion. Backlund holds the record for the second longest reign as WWE Champion in history, ahead of Hulk Hogan's first reign and behind Bruno Sammartino's first. He was inducted into the WWE Hall of Fame in 2013.
Backlund was also an accomplished amateur wrestler, wrestling for the North Dakota State University Bison in the late 1960s to early 1970s. Backlund continues to work in the pro wrestling business in various capacities. In 2000, Backlund unsuccessfully ran for a Connecticut seat in Congress on a Republican ticket.
Backlund's autobiography, "The All-American Boy: Lessons and Stories on Life from Wrestling Legend Bob Backlund," was released on July 1, 2014. The 352-page story, contributed to by Robert H. Miller, includes interviews with Roddy Piper, Ric Flair, The Iron Sheik and Vince McMahon.
Backlund was a guest on MTV's "Singled Out," where he acted in sketches with hosts Jenny McCarthy and Chris Hardwick. The work caught the eye of director Keven Undergaro and producer Maria Menounos. He was subsequently cast to play the role of "Friar Chuck," alongside Menounos and John Waters, in the feature film comedy "In the Land of Merry Misfits." The film played at the 2007 Tribeca Film Festival, where Backlund appeared and signed autographs.
Related Speakers View all
---
Brett Hart

Bret Sergeant Hart was born July 2, 1957 and is a Ca...

Race Taylor

95.5 PLJ Radio Personality / Network Billboard Voice...

Tito Santana

Merced Solis was born May 10, 1953 and better known ...

Ted DiBiase

Retired Professional Wrestler, Ordained Minister and...

Ivan Koloff

Ivan Koloff was born Oreal Perras on August 25, 1942...

Bruno Sammartino

best known for being the longest-running champion of...

Joanna Rakoff

Author of the Novel "A Fortunate Age" and the Memoir...

Saroo Brierley

Indian-Born Australian Businessman and Author Who Fo...

Ben Watt

Musician, Songwriter & Author; "Patient: The True St...

Jessye Norman

Grammy Award-Winning Contemporary Opera Singer & Suc...

Courtney Robertson

Controversial Former Contestant on "The Bachelor" & ...

Kim Stolz

Model, TV Personality & Financial Executive; Former ...

Rita Zoey Chin

Author of her Memoir "Let the Tornado Come"

Michelle Collins

British Actress and Singer Who has Starred in "EastE...

Twesigye Jackson Kaguri

2012 CNN hero, Founder and Executive Director of Nya...

Wilbert Rideau

Tireless Advocate for Criminal Justice Reform

Joseph O'Neill

Author of the PEN/Faulkner Award-Winning Novel "Neth...

Jeanne Nolan

Founder of The Organic Gardener Ltd. and Director of...

Bich Minh Nguyen

Author of "Pioneer Girl," "Stealing Buddha's Dinner"...

Craig M. Mullaney

Author of "The Unforgiving Minute: A Soldier's Educa...
More like Bob