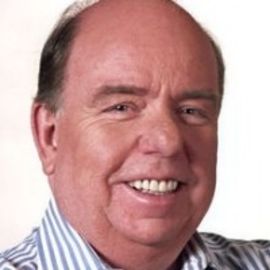 Robert M. Shrum was senior advisor to the Kerry-Edwards campaign in 2004. The Atlantic Monthly described him as the most sought-after consultant in the Democratic Party. He served as a senior adviser to the Gore 2000 Presidential Campaign, to the campaign of Prime Minister Ehud Barak of Israel and to the British Labour Party in the 2001 Parliamentary campaign.
Shrum was the principal speechwriter to Senator George McGovern in the 1972 Democratic campaign for President. Subsequently, he was the staff director and chief counsel of the United States Senate Select Committee on Nutrition and Human Needs. Shrum served as press secretary to Senator Edward M. Kennedy from 1980 to 1984, and he was the Senators principal speechwriter during and after the 1980 presidential campaign.
As a journalist, Shrum's work has appeared in New York magazine, The Los Angeles Times, The New York Times and The New Republic, among other publications. He has been a columnist for Slate and The Huffington Post, and writes a regular column for TheWeek.com. Since 1985, Shrum was a strategist and advertising consultant for thirty winning U.S. Senate campaigns; eight winning campaigns for Governor; the Mayors of New York, Los Angeles, Chicago, Philadelphia, Denver, Dade County and San Francisco, and the Democratic Leader of the United States House of Representatives.
Shrum's book, No Excuses: Concessions of a Serial Campaigner, was published in June 2007 by Simon and Schuster. He is a graduate of Georgetown University and Harvard Law School, and has taught at Yale and Boston College.
Click Here to register and get pricing on booking Bob Shrum for your next event!
Speech Topics
---
A Look at the Obama Administration, Congress and the 2012 Elections
Where Have You Gone, Ronald Reagan?: Has the Iconographic Presidency Ended?
Do Words Have Power?: The Unhidden Persuaders and the Uses and Abuses of Political Language
Get notified of new talks and events.
Follow
Related Speakers View all
---
James Carville

Political Icon and FOX News Contributor

Richard Wolffe

Political Analyst, MSNBC, Best-selling Author and Ex...

Mara Liasson

National Political Correspondent, NPR

John Quiñones

Broadcast Journalist & Host of "What Would You Do?"

Andy Friedman

Nation's Most Sought-after Voice on Political and Le...

John Stossel

Emmy-Award Winning Journalist & "20/20" Anchor and C...

Katty Kay

Anchor, BBC World News America & Co-author, Womenomi...

Lawrence O'Donnell

Host, The Last Word with Lawrence O'Donnell on MSNBC...

Niall Ferguson

British-American Historian; Laurence A. Tisch Profes...

Bob Woodward

Legendary Pulitzer Prize-winning Journalist/Author a...

Robert Bryce

Energy Expert, Veteran Journalist & Acclaimed Author

Geoff Colvin

Senior Editor-at-Large, Fortune Magazine, and Author...

Zbigniew Brzezinski

Counselor, Center for Strategic and International St...

Ian Bremmer

President and Founder of Eurasia Group

Pam Iorio

Pam Iorio, former two-term Mayor of Tampa, Florida h...

Charles Krauthammer

Pulitzer Prize-Winning Columnist & Political Comment...

Edward Zwick

Edward Zwick

Chris Connelly
Morton Kondracke

Contributing Editor, Roll Call and Commentator, FOX ...

Catherine Crier

Acclaimed Author, Former Judge, Award-Winning Journa...
More like Bob