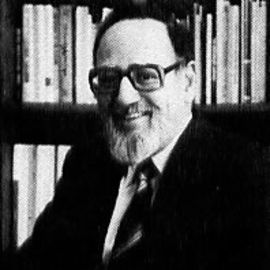 Burt Nanus
For over thirty-five years, Dr. Burt Nanus has been a noted speaker, author and consultant in leadership, vision and strategic planning for business, government and non-profit organizations.
He is Professor Emeritus of Management at the University of Southern California, where he served on the faculty from 1969 to 1994. Previously, he spent ten years in various managerial capacities at Sperry Rand Corporation, the System Development Corporation and his own consulting firm, Planning Technology, Inc.
Dr. Nanus founded the University of Southern California's Center for Futures Research and was its director for sixteen years. Later, he helped start the U.S.C. Leadership Institute and served as its first Director of Research.
He is the author of nine books - six of them on leadership - and more than eighty other articles and publications. \"Leaders: The Strategies for Taking Charge,\" written with his colleague Warren Bennis, has over 700,000 copies in print in a dozen languages, and was named one of \"The 50 Top Business Books of All Time\" by the \"Financial Times.\" The second edition was published in 1997. \" Visionary Leadership,\" released in 1992, was a selection of the Book of the Month Club and the Fortune Book Club, was named one of the best management books of the year by Library Journal, and has been translated into six foreign languages. In 1995, he published two new books - \"The Vision Retreat: A Facilitator's Guide,\" and \"The Vision Retreat: A Participant's Workbook.\" In 1996 \"Leading the Way to Organizational Renewal\" was published.
Dr. Nanus has served on the editorial boards of five journals, and the Board of Directors of Los Angeles Private Industry Council. He is a popular speaker on leadership and change at corporate retreats, trade association meetings and management development programs, and has helped many organizations find new visions to position their strategies for the coming decade.
Click Here to register and get pricing on booking Burt Nanus for your next event!
Get notified of new talks and events.
Follow
Related Speakers View all
---
Mel H. Abraham

He has a riveting presence, created by his absolute ...

Milt Abel

Milt Abel is a corporate-clean stand-up comedian tha...

Mike Abrashoff

Former Commander of USS Benfold and Author of "It's ...

J.J. Abrams

Director, Producer, Writer, Author; Known for His Wo...

Melvin Adams

Former Harlem Globetrotter with a Passion for Reachi...

Kirk Acevedo

Actor Best Known for His Roles on "Dexter," "Band of...

Jose Antonio Abreu

Founder of El Sistema, Which Helps Venezuelan Childr...

Carol Adelman

Carol Adelman is a senior fellow and director of Hud...

Newton Aduaka

Newton Aduaka's award-winning Ezra, told through the...

Janus Adams

Award-Winning Journalist

Jenoyne Adams

African-American Novelist.

Khandi Alexander

Khandi Alexander (born September 4, 1957) is an Amer...

Shaun Alexander

NFL Great

Laila Ali

Undefeated 4 Time World Champion Boxer 24-0 with 21 ...

Alan Alda

Actor, Writer, Science Advocate, and Director

Adewale Akinnuoye-Agbaje

Fashion Model & Actor Known for "Lost," "Oz" & "Suic...

Jane Alexander

Actress and Former Director of the National Endowmen...

Bruce Aitken

Bruce Aitken was born in Invercargill New Zealand wh...

Gary Aldrich

On Independence Day, 1996, former FBI Agent Gary Ald...

Marilyn Albert

Dr. Marilyn Albert received her PD degree in Physiol...
More like Burt