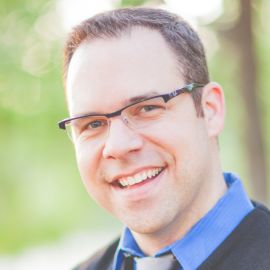 Caleb Jenkins
Published Author, Engaging Speaker. Have a great time - learn something too. Agile | UX | Microsoft Software
Caleb Jenkins has spoken at local and international conferences since 2005 - last year he was the keynote speaker at the Tulsa TechFest and a featured presenter at the SELA Conference in Israel. As a former Microsoft Developer evangelist and 6 year Microsoft MVP award recipient, Caleb is well known for his depth of knowledge, creative excitement, engaging and enthusiastic speaking style. Currently he manages the User Experience team at GetThere (the largest white-label travel portal in the world) and co-chair Sabre's Employee Innovation Council (Sabre is the largest software technology company in the travel industry).
Caleb has worked as an international Agile Coach, is a published author (Wrox Press), video content creator (Adobe.TV - Developers are From Mars, Designers are from Venus - Developer Designer Zen), Principal Software Architect (Six Flags Corporation, Proaction Mentors, Improving Enterprises, American Airlines, Travelocity, Dollar Thrifty Auto Group, Sunoco Oil Company).
"He's funny, informative and full of class. You'll have a great time in his sessions and learn a lot too."
You can follow Caleb on twitter @calebjenkins or read his blog at developingUX.com
Videos
---
Related Speakers View all
---
Matthew Evans
Roy Osherove

Team Leadership, Agile Development, Test Driven Deve...

Brandon Satrom

Open web developer, writer and technical speaker

Andrea Raquel

Trained Broadcast Journalist / Marketing Pro & Exper...

Darian Shirazi

Founder & CEO of Radius Intelligence, Inc.

Amanda Gore

Psychologist; Expert in Emotional Intelligence and P...

Liz Nead

Life Coach and Inspirational Speaker

Hypnotist The Incredible BORIS

Keynote Speaker and award-winning Motivational Hypno...

Glenn F. Henriksen

He'll gladly talk about technology and how we can wo...

Tara Feener

An engineer at FiftyThree, makers of Paper for the iPad

Caio Proiete

Independent Developer and Technical Training Consult...

Kevin Parker

Future biz Tomorrow's tech

James Munton

Author/Deception Expert/Identity Theft Speaker

John Meluso

The World's only,Human Bridge, "Connect and Grow Wea...

Christine Cashen

Motivational Speaker; Author of THE GOOD STUFF: Quip...

Bil Simser

Web and Collaboration Architect

Jon Steinberg

Founder and CEO of Cheddar; Former CEO of Daily Mail...

David Glazer

Director of Engineering, Friend Connect, Google

Jennifer Tsai

Software Engineer, Pinterest

Scott Hanselman

Software Architect, Engineer, Speaker, Author, Teach...
More like Caleb