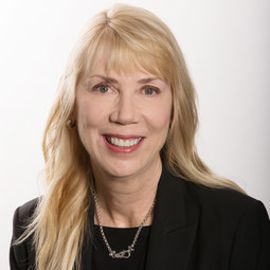 Berry is responsible for managing UMGD's physical and digital distribution businesses and working closely with Universal Music's family of labels and operating companies. She leads the company's sales efforts with such key partners as Apple, Amazon, Wal-Mart, Best Buy, Target, VEVO and Rhapsody, among many others. Ms. Berry will also continue to oversee UMD's sales and label marketing teams.
"Since joining UMG, Candace has shown her expertise in developing creative, successful sales initiatives that have been marked by real innovation and enhanced revenues for our artists and labels," stated Mr. Urie. "As we continue to expand our reach even further into the digital marketplace, seeking out more opportunities for our artists and business partners across multiple online, mobile and social media sales platforms, Candace's leadership and strategic thinking will play an important role."
"By offering the most extensive suite of services in the business, along with a roster of artists and an executive team that are second to none, UMGD is best positioned to take full advantage of the many new opportunities emerging in this challenging marketplace," added Berry. "I am grateful to Jim for this new role, and for the opportunity to work with our team to discover new ways to distribute our artists' music and offer our artists and partners the best ways to reach consumers."
Prior to joining UMGD, Ms. Berry served as head of sales for Interscope Geffen A&M (IGA), where she spearheaded sales and marketing efforts on behalf of such chart-topping artists as U2, Lady Gaga, The Black Eyed Peas, Gwen Stefani, Mary J. Blige, Pussycat Dolls, Eminem, Sting and Sheryl Crow, among many others. Prior to joining IGA, Ms. Berry served as Vice President of Sales at Zoo Records and also held a number of positions with BMG Distribution National Marketing as well as Arista Regional Sales.
Click Here to register and get pricing on booking Candace Berry for your next event!
Get notified of new talks and events.
Follow
Related Speakers View all
---
Mel H. Abraham

He has a riveting presence, created by his absolute ...

Milt Abel

Milt Abel is a corporate-clean stand-up comedian tha...

Mike Abrashoff

Former Commander of USS Benfold and Author of "It's ...

J.J. Abrams

Director, Producer, Writer, Author; Known for His Wo...

Melvin Adams

Former Harlem Globetrotter with a Passion for Reachi...

Kirk Acevedo

Actor Best Known for His Roles on "Dexter," "Band of...

Jose Antonio Abreu

Founder of El Sistema, Which Helps Venezuelan Childr...

Carol Adelman

Carol Adelman is a senior fellow and director of Hud...

Newton Aduaka

Newton Aduaka's award-winning Ezra, told through the...

Janus Adams

Award-Winning Journalist

Jenoyne Adams

African-American Novelist.

Khandi Alexander

Khandi Alexander (born September 4, 1957) is an Amer...

Shaun Alexander

NFL Great

Laila Ali

Undefeated 4 Time World Champion Boxer 24-0 with 21 ...

Alan Alda

Actor, Writer, Science Advocate, and Director

Adewale Akinnuoye-Agbaje

Fashion Model & Actor Known for "Lost," "Oz" & "Suic...

Jane Alexander

Actress and Former Director of the National Endowmen...

Bruce Aitken

Bruce Aitken was born in Invercargill New Zealand wh...

Gary Aldrich

On Independence Day, 1996, former FBI Agent Gary Ald...

Marilyn Albert

Dr. Marilyn Albert received her PD degree in Physiol...
More like Candace