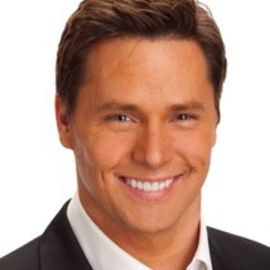 Chris Balish
Experienced news anchor and national correspondent for KABC, was host, writer and producer for "On the Red Carpet"
Chris Balish is an Emmy Award-winning producer, writer, journalist, new media entrepreneur, and on-camera personality with ten years' experience creating and producing innovative original content for broadcast, cable, and digital. After shooting a pilot episode in 2009 for ABC News/The Walt Disney Company, Chris's weekly syndicated entertainment news program, On the Red Carpet, and its companion online news site OntheRedCarpet.com, launched nationally and internationally. In September 2014, after a five-year run, ABC canceled the TV show and shuttered the website. Prior to ABC, Chris helped launch broadcast and digital programming for AMC, AMC Movie News, The CW Network, TV Guide Network, Gannett Company, Hearst, and Clear Channel Communications. Chris has spent more than a decade in news working for NBC's Today Show, MSNBC, CNN, Extra, Discovery Networks, and local news. Chris is also a best-selling author of four books and has won more than thirty awards for excellence in journalism and broadcasting, including seven regional Emmy Awards for local news. In 2015, his book on social media made both the Amazon.com business bestsellers list and the Wall Street Journal bestsellers list. Chris lives in Los Angeles.
Click Here to register and get pricing on booking Chris Balish for your next event!
Links
---
Get notified of new talks and events.
Follow
Related Speakers View all
---
Mel H. Abraham

He has a riveting presence, created by his absolute ...

Milt Abel

Milt Abel is a corporate-clean stand-up comedian tha...

Mike Abrashoff

Former Commander of USS Benfold and Author of "It's ...

J.J. Abrams

Director, Producer, Writer, Author; Known for His Wo...

Melvin Adams

Former Harlem Globetrotter with a Passion for Reachi...

Kirk Acevedo

Actor Best Known for His Roles on "Dexter," "Band of...

Jose Antonio Abreu

Founder of El Sistema, Which Helps Venezuelan Childr...

Carol Adelman

Carol Adelman is a senior fellow and director of Hud...

Newton Aduaka

Newton Aduaka's award-winning Ezra, told through the...

Janus Adams

Award-Winning Journalist

Jenoyne Adams

African-American Novelist.

Khandi Alexander

Khandi Alexander (born September 4, 1957) is an Amer...

Shaun Alexander

NFL Great

Laila Ali

Undefeated 4 Time World Champion Boxer 24-0 with 21 ...

Alan Alda

Actor, Writer, Science Advocate, and Director

Adewale Akinnuoye-Agbaje

Fashion Model & Actor Known for "Lost," "Oz" & "Suic...

Jane Alexander

Actress and Former Director of the National Endowmen...

Bruce Aitken

Bruce Aitken was born in Invercargill New Zealand wh...

Gary Aldrich

On Independence Day, 1996, former FBI Agent Gary Ald...

Marilyn Albert

Dr. Marilyn Albert received her PD degree in Physiol...
More like Chris