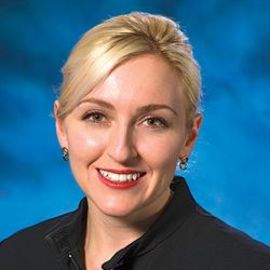 Christy Wyatt
President & CEO, Good Technology.
Christy Wyatt was only months into her new IT management job at Citigroup when the chance to be CEO at Good Technology came along.
"In a sense it really awful timing," Wyatt told the Business Journal on Monday. "But it was too good an opportunity to let pass."
San Mateo-based Good Technology isn't a startup and it isn't a big company but it could see explosive growth in the near future, Wyatt said.
It focuses on making large businesses safe from the security threats posed by the growing number of employees bringing their own tablets, smartphones and laptops to work. It counts some of the biggest financial institutions and health care organizations among its 4,000 customers.
"The great thing about Good is that it is a cross-platform solution, so it doesn't matter what type of devices might be involved," Wyatt said. She was involved in some mobile device management technology at Motorola Mobility, where she worked until Google (NASDAQ:GOOG) bought the company last summer and was in charge of the enterprise unit.
Related Speakers View all
---
Dick Costolo

Former CEO of Twitter and Co-Founder of Feedburner

Gina Bianchini

Founder and CEO of Mightybell; Co-founder and CEO of...

Padmasree Warrior

CEO of U.S. for NextEV, An Electric Vehicle Company;...

Marissa Mayer

Former President and CEO of Yahoo

Kate Matsudaira

Founder, Popforms.

Adrian Cockcroft

Technology Fellow, Battery Ventures.

Lew Cirne

Chief Data Nerd, New Relic.

Stephen Master

SVP - Global Head of Sports Practice, The Nielsen Co...

Vijay Sankaran

Chief Information Officer at TD Ameritrade and forme...

Glenn Fogel

Head of Worldwide Strategy and Planning, The Priceli...

Jimmy Maymann

CEO, Huffington Post.

Jeffrey Lu

CEO and co-founder of Daily Aisle.

Peter Fredell

CEO, Seamless.

Brendan Iribe

CEO, Oculus

Keith Teare

Entrepreneur & Founder, Just.me.

Caroline Hyde

Reporter, BloombergTV.

Ben Rooney

Co-Editor in Chief, Informilo.

Jeremy Stoppleman

CEO, Yelp.

Michael Sippey

Advisor, Twitter.

Patrick Lee

Co-Founder & Former CEO , Rotten Tomatoes.
More like Christy