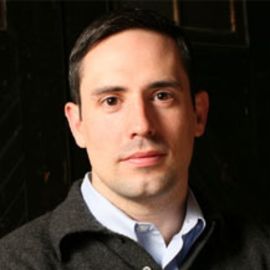 Craig M. Mullaney
Author of "The Unforgiving Minute: A Soldier's Education"
Craig M. Mullaney is a Strategic Partner Manager at Facebook. Previously, he was Senior Vice President at Ustream, a venture-backed global media start-up. An experienced tech entrepreneur, public speaker, and Rhodes scholar, he is also the bestselling author of the memoir The Unforgiving Minute, in which he powerfully describes his experience on the front lines of Afghanistan as an Army combat veteran.
Craig came to Silicon Valley following a career in public service. During the first term of the Obama Administration, Craig served at the U.S. Agency for International Development (USAID) and at the Pentagon. At USAID, he led the operations, planning, and strategy portfolio at Development Innovation Ventures, a venture capital fund seeking breakthrough technology innovations to core challenges throughout the developing world. At the Pentagon, Craig was the Principal Director for Afghanistan, Pakistan, and Central Asia Policy. Prior to joining the Department of Defense, Mullaney was on the national security policy staff of President Obama's 2008 presidential campaign.
Mullaney graduated second in his class from the United States Military Academy. After completing Ranger School, he continued to the University of Oxford on a Rhodes scholarship and earned masters degrees in diplomatic and economic history.
As an Army officer, Mullaney led an infantry rifle platoon along the hostile border between Afghanistan and Pakistan with the 10th Mountain Division. His platoon, operating along a range from humanitarian assistance to combat engagements against al-Qaeda, earned the most combat decorations in the division. Following his return to the United States, Mullaney joined the elite 3rd Infantry Regiment, "The Old Guard," in Arlington, Virginia, responsible for Arlington National Cemetery burials, the Tomb of the Unknowns, and defense of the National Capital Region. He served a three-year appointment to the history faculty of the U.S. Naval Academy in Annapolis, Maryland and led the International Scholarships Program to institutional and national record levels of success. Mullaney's military decorations include the Bronze Star, Army Commendation Medal with "V" device, Combat Infantryman's Badge, Ranger Tab, and Parachutist Badge.
Mullaney is the author of the 2009 New York Times bestseller The "Unforgiving Minute: A Soldier's Education," a Washington Post Best Books of 2009, Military Times Best Military Books of the Decade, and Barnes and Noble Discover Great New Writers selection. He has appeared on The Charlie Rose Show, The CBS Early Show, BBC World News America, National Public Radio, The Colbert Report, and The Daily Show with Jon Stewart. Mullaney speaks frequently about leadership, management, and education. His speaking engagements have included Harvard Business School, U.S. Southern Command, Princeton University, Ole Miss, the University of Kentucky, JP Morgan Chase, USAA, military service academies, and numerous other business, academic, leadership, and policy forums. Mullaney is a Term Member of the Council on Foreign Relations and Adjunct Fellow at the Pell Center for International Relations and Public Policy.
Speech Topics
---
Leading Change: Innovation from the Battlefield to Silicon Valley
It's Not About You: Leadership as Service
Resilience: Growth through Adversity
Educating a New Generation of Leaders
The Unforgiving Minute: A Solider's Education
Related Speakers View all
---
Carlos Andrés Gómez

Iconic performer and author of "Man Up: Re-imaging M...

Victoria Sweet

Associate Clinical Professor of Medicine, Prize-winn...

R. Dwayne Betts

Poet, Author, Memoirist, Teacher

Bich Minh Nguyen

Author of "Pioneer Girl," "Stealing Buddha's Dinner"...

Doc Hendley

Musician; Founder and President of Wine to Water; CN...

Ping Fu

Vice President and Chief Entrepreneur Officer, GeoMa...

Brian Castner

Decorated War Veteran and Author of "The Long Walk"

Donovan Campbell

Bestselling Author, Marine Platoon Commander, Corpor...

Ed Catmull

Co-founder and President of Pixar Animation Studios;...

Novella Carpenter

Journalist and Best-selling Author of "Farm City: Th...

Kenan Trebincevic

Author of "The Bosnia List"

Philippe Petit

Motivational Speaker & High Wire Artist

Bryan Stevenson

Founder and Executive Director of the Equal Justice ...

Julie Salamon

Author of six books, including "The Devil's Candy," ...

Gerald Chertavian

Founder & CEO, Year Up

Rajiv Chandrasekaran

Senior Correspondent and Associate Editor for the Wa...

Katharine Weber

Novelist and Administrator of the Kay Swift Memorial...

David Owen

Staff Writer, The New Yorker

Steve Lopez

Award-Winning LA Times Journalist and Author of "Th...

Peter Buffett

Musician, Songwriter, Producer, and Composer
More like Craig