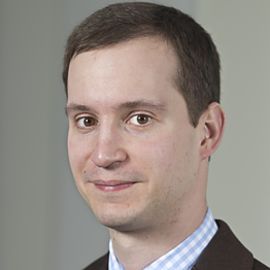 Dalibor Rohac
Policy Analyst, Center for Global Liberty and Prosperity.
Dalibor Rohac is a policy analyst with the Cato Institute's Center for Global Liberty and Prosperity. His work focuses on international political economy and development. Before joining Cato, he was an economist at the London-based Legatum Institute, where he worked on topics ranging from the Eurozone crisis to economic transitions in the Arab world. Rohac has worked at the Office of the President of the Czech Republic, has been a research associate at the Centre for the New Europe in Brussels and was a Weidenfeld Scholar at Oxford University. He is a Junior Visiting Fellow at the Max Beloff Centre for the Study of Liberty, University of Buckingham, and an Economics Fellow at the Institute of Economic Affairs in London. Rohac's articles have been published in the Financial Times, International Herald Tribune, Wall Street Journal Europe, Los Angeles Times, American Interest, Policy Review, Weekly Standard, National Review Online, and other outlets. He has also authored a number of scholarly articles published in professional journals, including Kyklos, Constitutional Political Economy, Economic Affairs, and European Journal for the History of Economic Thought. Rohac holds an M.Phil. from Oxford University, an M.A. from George Mason University and an undergraduate degree from Charles University in Prague. He is currently a Ph.D. candidate in the Department of Political Economy at King's College London.
Click Here to register and get pricing on booking Dalibor Rohac for your next event!
Get notified of new talks and events.
Follow