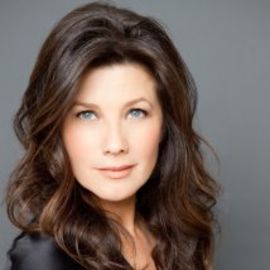 Daphne Zuniga
American actress, known for her role as Victoria Davis on the CW series ONE TREE HILL.
American actress known for her roles as Jo Reynolds on the Fox prime time soap opera Melrose Place, as Victoria Davis on The CW teen drama One Tree Hill, and as Princess Vespa in the Mel Brooks film Spaceballs.
Zuniga began her film career with Rob Reiners The Sure Thing opposite John Cusack and Tim Robbins. Then, a childhood dream came true when she was cast opposite Lucille Ball in Balls final performance, Stone Pillow.
Daphne went on to star in feature films such as Mel Brooks Spaceballs, Vision Quest, Gross Anatomy with Christine Lahti and Matthew Modine, and Staying Together with Stockard Channing, directed by Lee Grant. Other films include, Last Rights, and Stand Ins.
Zuniga then became familiar to millions of viewers as Jo Reynolds on the hit series Melrose Place. From the ultra sexy centerfold Shelly Pierce on the NBC series American Dreams, Daphne went on to star on the ABC Family series Beautiful People and then with Jay Mohr in the ABC Family film, Christmas Everyday. She currently recurs as Victoria Davis on One Tree Hill for The CW.
Other credits include, the highly rated NBC miniseries Pandoras Clock and Degree of Guilt, both based on best- selling novels, and TV guest spots on Nip Tuck, Spin City, Stark Raving Mad, Eve and Law and Order.
2010 also saw Daphne star in and produce the Hallmark movie A Family Thanksgiving, with Academy Award winner Faye Dunaway. Here she got to show off her comedic side, when she plays a single high powered attorney, who suddenly finds herself in an alternate reality as a mom, juggling carpool and diapers. She then finished of the year starring in the highly rated Lifetime Movie On Strike for Christmas.
Born in Northern California and raised between there and Vermont, Zuniga is the eldest daughter of a Unitarian minister mother, and a philosophy professor father. Daphne studied a year at the American Conservatory Theater in San Francisco, and performed in theater in New England before attending UCLA. She studied with renowned acting teachers, Peggy Feury at the Loft Studio, Larry Moss, and Penny Allen.
Devoted to the conservation of our planet, Daphne was appointed by Los Angeles mayor Antonio Villaraigosa to the founding Board of the LA River Revitalization Corp. Her documentary of the TED Conference The Future We Will Create, which she produced and directed, is currently available on Netflix, Amazon, and in stores.
Daphne is a supporter of meditation centers, Insight Mediation Society and Spirit Rock Meditation Center.