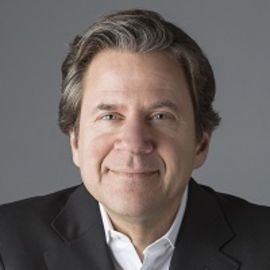 Dave Zilko
CEO of FUEL Leadership; Author Irrational Persistence
Dave Zilko founded his first specialty food company more than 25 years ago. While today Dave remains an equity partner in several food-oriented enterprises, he recently exited active involvement in the industry when he engineered the sale of Garden Fresh Gourmet, makers of the number one brand of fresh salsa in North America, to the Campbell's Soup Company for nearly a quarter billion dollars. Dave was a partner at Garden Fresh for 13 years, serving as Vice Chairman with primary responsibility for strategy and sales.
Earlier this year Dave published a book, via Wiley & Sons and distributed nationwide, detailing his experience as an entrepreneur in general and his experiences with Garden Fresh in particular. Entitled Irrational Persistence; Seven Secrets That Turned a Bankrupt Startup Into A $231,000,000 Business the book has become a national bestseller.
Today Dave has invested in and has assumed the role of CEO at FUEL Leadership, a digital media property that also organizes exclusive business events.
He is also an operating partner at Huron Capital, a Detroit-based private equity firm with over $1 billion under management, serves on the boards of the $60 million Grow Michigan venture fund, of Jimmy Buffett's charitable foundation, "Singing for Change," on the executive board of the largest food rescue organization in the country, Forgotten Harvest. Dave graduated from Michigan State University with a degree in finance and earned a Master of Business Administration in marketing from The George Washington University.
Videos
---
Speech Topics
---
Irrational Persistence
What's is like to take a bankrupt startup and eventually sell it to a Fortune 500 Company for almost a quarter billion dollars?
And more importantly, what lessons can be conveyed from such an experience that will help you live the life you've imagined for yourself?
In "Irrational Persistence" Dave Zilko guides his audience through an actual "Only in America" story that details how he and his partner, starting with literally "less than nothing," launched a fresh salsa company from the back of a tiny restaurant just outside, of all places, Detroit. Despite incredible odds they eventually built the premier deli supply company in the United States that the Campbell's Soup Company recently purchased for $231 million.
Presented in an authentic and often humorous manner, "Irrational Persistence" both inspires and informs. It delivers practical tools that can be used immediately to foster entrepreneurial thinking, create value and deliver bottom-line results. You'll learn:
the importance of, and courage required, to act entrepreneurially
how to search, and find, the Holy Grail of Capitalism
the value of never compromising your standards
a counterintuitive approach to sales, one in which you never sell anything
a unique, holistic approach to strategically building your company