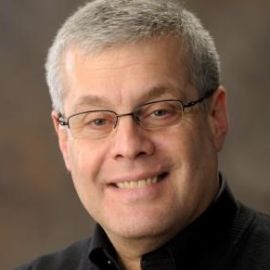 David E. Goldberg
Entrepreneur, Scientist & Pioneer of Artificial Intelligence; President of Big Beacon, a Movement for the Transformation of Engineering Education
Dave Goldberg is among the most influential scientists/engineers of our times, a pioneer of the important field of artificial intelligence. He is president of Big Beacon, a nonprofit organization founded as a movement for the transformation of engineering education. He is known as an author, educator, entrepreneur and artificial intelligence researcher. His 1989 book "Genetic Algorithms in Search, Optimization, and Machine Learning" is among the most cited books in history with over 65,000 citations, while the average academic engineering publication is cited by 10 people.
As an entrepreneur, Dave co-founded and was the original chief scientist of one of the most rapidly growing companies in Silicon Valley, ShareThis. He is an international speaker and global author, having authored or edited 10 books and over 400 papers, while giving hundreds of talks throughout the world.
In 2007, Dave started the Illinois Foundry for Innovation in Engineering Education with the idea of using an incubator, not to create new businesses, but to start up new educational programs. The surprising success of iFoundry led Dave to resign his tenure and professorship at the University of Illinois so he could take his message around the world to help transform engineering and higher education.
Realizing there was an even greater need, he started Big Beacon in 2012 as a dot connector movement among educational innovators, students and employers. In 2014, "A Whole New Engineer" was published to document the surprising finding that engineering education change is not primarily about content curriculum or pedagogy. Rather, it is deeply emotional and cultural.
As a movement leader, leadership coach, and change management consultant, Dave now works with individuals, organizations and networks around the world to collaboratively disrupt the status quo.
Videos
---
Links
---
Related Speakers View all
---
Sheryl Sandberg

COO of Facebook

Eric Berlow

TED Fellow; Studies Ecology and Networks, Exposing t...

Anil Ananthaswamy

Science writer focusing on physics, neuroscience and...

Dr. Tierney Thys

Marine Biologist Who Studies the Mola Mola, The Worl...

Fiorenzo Omenetto

Professor of Biomedical Engineering; Physicist

Alice Dreger

Bioethicist, Author & Professor of Clinical Medical ...

Burt Rutan

Engineer; Entrepreneur Credited for the Most Innovat...

James Watson

As the scientist who decoded the secrets of the doub...

Robert Ballard

Renowned Ocean Explorer and Scientist

Vinod Khosla

Co-founder of Daisy Systems and Founding Chief Execu...

Jimmy Wales

Co-founder of Wikipedia and Mobile Phone Carrier The...

Clay Shirky

Expert on New Technology and Social Media, and How T...

Dean Kamen

Inventor and Entrepreneur; President, DEKA Research ...

Brewster Kahle

Inventor, Philanthropist, Digital Librarian & Intern...

Louie Schwartzberg

Award-Winning Cinematographer, Director and Filmmaker

Josh Sullivan

Computer Scientist and Senior Vice President of Stra...

Maarten Sierhuis

Director, Nissan Research Center Silicon Valley

Chade Meng Tan

Chief Happiness Officer, Google; Award-winning Entre...

Lucianne Walkowicz

Lucianne Walkowicz works on NASA\'s Kepler mission, ...

Isis Wenger

Platform Engineer, Women Who Code Advisor and Founde...
More like David