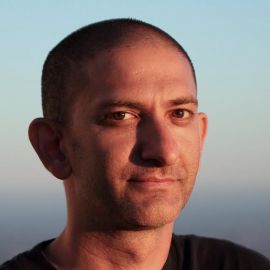 DJ Crash
DJ Crash is the DJ that everyone talks about who has spun for practically every A-List celebrity in Hollywood
DJ Crash is an artist, entrepreneur, musician and photographer.
Handpicked by Hugh Hefner, Crash is the current resident DJ for the Playboy Mansion (2000-2013). His 10-hour sets at the mansion are legendary.
Crash seamlessly blends an open format of music: Pop, Rock, House, EDM, Hip Hop, Disco, Funk, R&B, Electro, Jazz, Soul.
DJ Crash is recognized as one of the world's foremost digital DJs and VJs. He's been a Billboard Dance Chart panelist. Hollywood Nightclub residencies include: Barfly, The Gate, Bar One, The Standard, Mood, Dublins (world's most famous comedy show), Palace Nightclub and Roxbury (As portrayed in "Saturday Night Live").
Past and recent tours include: NYC, Miami, Chicago, Phoenix, Dallas, Salt Lake City, Las Vegas, San Diego, San Francisco, Sacramento, Ft. Lauderdale, Detroit, Reno, Milwaukee, Australia...
He's currently rotating and residing at Pink Taco Tuesdays (Comedy Show) and Skybar (Mondrian). Crash averages three or four weekly private events.
The short list of clients: Hugh Hefner, Jennifer Lopez, Mariah Carey, Howard Stern, Diana Ross, Herbie Hancock, Mick Jagger, Beyonce, Snoop Dogg, Lance Bass, Janice Dickinson, Donald Trump, George Lucas, David Spade, Justin Timberlake, Dave Chappelle, Bill Gates, Brad Pitt, Paris Hilton, Lil' Jon, Black Eyed Peas, Dane Cook, NBC, ABC, CBS, American Express, Fremantle, etc.
Videos
---