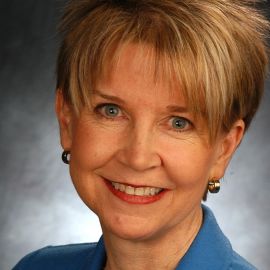 Donna Fisher
Author: People Power, Power Networking, Professional Networking for Dummies, and Switched-On Networking
Her energetic platform style makes her a sought after motivational speaker and trainer on topics such as networking, communication skills, business development, stress relief, and career management. Her enthusiasm is contagious as she educates, entertains, and energizes people to take positive action with their lives.
Donna's background includes sales, marketing, and management positions with Exxon, McDonnell Douglas Automation Company, and The Houston Center for Attitudinal Healing. She has trained top and middle management, sales and marketing staff, and support personnel for Fortune 500 companies as well as small businesses. Her presentations are featured at events ranging from regional sales meetings to national conventions and international conferences.
A member of the National Speakers Association, she is one of 295 speakers worldwide who has earned the Certified Speaking Professional designation. She has been published or quoted in The Wall Street Journal, The Chicago Tribune, Business Start-Ups, and other major publications.
Donna, the 'speaker with the personal tough,' inspires people to develop their own personal power through their people skills.
Videos
---