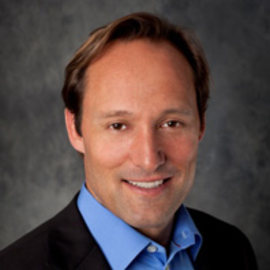 Doug Merritt
Executive Vice President, Business User Corporate officer and member of the Executive Council, SAP AG
Senior Vice President Doug Merritt is responsible for the go-to-market strategies for Cisco. His focus is to promote differentiation and value through unique combinations of Cisco's product and solutions portfolio.
Prior to joining Cisco, Merritt led Silicon Valley startup Baynote through a period of significant investment and rapid growth within the emerging personalization and digital marketing optimization industry. Previously he was Executive Vice President (EVP) of Global On Demand Applications at SAP, where he was also a corporate officer and member of the Executive Council for SAP AG. In this role he accelerated the rate of new customer acquisition by over six times in less than one year. His tenure at SAP also included positions as EVP Premier Customer Network, where he delivered greater than 100 percent revenue attainment, and EVP Business User Applications, where he reorganized his group and led it to more than tenfold revenue growth over three years.
Prior to SAP, Merritt was at PeopleSoft, where he led the company's $1 billion Human Capital Management division as Group Vice President/General Manager. Before that, he was founder, president, and CEO of Icarian, Inc., which was later acquired by Workstream Corp., a pioneer in the online human capital talent management category. He also served in various leadership positions for Patrol Software (acquired by BMC Software), Powersoft (acquired by Sybase), Oracle Corporation, and Accenture/Andersen Consulting.
Related Speakers View all
---
Jerry Harrison

Talking Head, Chairman, iLike

Richard Barton

Chairman and Chief Executive Officer, Zillow.com

Marc Benioff

Founder, Chairman, and CEO, Salesforce.com

Jim Breyer

Founder/CEO: Breyer Capital

Jim Buckmaster

President, CEO, CFO and programmer, craigslist, inc.

Kim Cameron

Architect of Identity and Access, Microsoft Corporation

Mark Carges

President, Business Interaction Division and EVP, BE...

Eva Chen

CEO and Co-founder, Trend Micro, Inc.

John Clippinger

Senior Fellow, The Berkman Center for Internet and S...

Louis J. D'Ambrosio

Current Chairman of Sensus; Former CEO of Sears Hold...

John P Donoghue

Henry Merritt Wriston Professor, Department of Neuro...

Esther Dyson

Chairman and Founder of HICCup (Health Initiative Co...

Martin Eberhard

Founder and Former CEO of Tesla Motors

Steve Fambro

Chief Executive Officer, Aptera Motors

Gary Flake

Technical Fellow, Microsoft Corp.

John Gage

Chief Researcher and Vice President, Science Office,...

Robert Glaser

Chairman and CEO, RealNetworks, Inc.

Louise Guay

President and Founder, My Virtual Model, Inc.

Allen Hammond

Vice President, Special Projects and Innovation, Sus...

Mitchell Baker

Chief Executive Officer, Mozilla Corporation
More like Doug