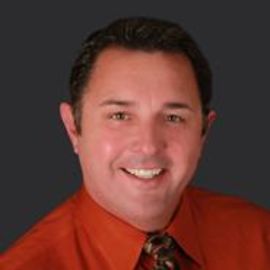 Dr. Howard E. Wasdin
Former Member of SEAL Team Six.
Dr. Howard E. Wasdin is a former Navy SEAL Team Six member and co-author of SEAL Team Six: Memoirs of an Elite Navy Seal Sniper, I Am a SEAL Team Six Warrior: Memoirs of an American Soldier (for young readers), and the new novel SEAL Team Six Outcasts. He was awarded the Silver Star for his actions during the Battle of Mogadishu.
Every year about 1,000 candidates sign up for Basic Underwater Demolition/Selection (BUD/S) Training. About 75-80% of the men never complete the notoriously brutal course. The ones who do complete the training become members of the Navy's elite special operations force: the Navy SEALS. As a member of Team Six, Wasdin was trained to conduct the military's most dangerous counterterrorism missions. This elite Team was responsible for the successful assassination of Osama Bin Laden.
Wasdin graduated with BUD/S Class 143 and was a top sniper on Team Six. He was awarded a Silver Star for his involvement in the Battle of Mogadishu in 1993, where he nearly lost both legs. His memoir is an extremely rare insider account of SEAL training, what it takes to earn a place among America's elite warriors, and what it means to be one. Since its publication in May 2011, it has become a New York Times bestseller.
At the podium, Wasdin gives a rare behind-the-scenes account of his action-packed experiences as a member of America's elite military force. He shares an insider's perspective of the fascinating world of the Navy SEALS from the grueling selection and training processes to the deadly missions including the Battle of Mogadishu.
Wasdin was a member of the US Navy for twelve years before retiring due to injuries sustained in Somalia. He lives with his wife and daughter in Georgia, where he is a practicing chiropractor.
Related Speakers View all
---
J Michael Zenn

Wellness Expert & Author.

Xinran

Journalist, Author, & Expert on Chinese Women and Da...

Alice Wood

Personal Finance Mentor & Author.

Amy Wilentz

Award-winning Reporter and Expert on Haiti.

Susan Whitman-Helfgot

Author, Organ Donation Advocate, & Science Enthusiast.

Mark Whitaker

First African-American to Lead a National News Magaz...

Doug Waller

Preeminent Journalist & Author.

Marlene Wallach

President, Wilhelmina Kids & Teens, one of the world...

Moises Velasquez-Manoff

Journalist and Author.

Lisa Unger

New York Times and Internationally Best-selling auth...

Jean Twenge

Psychologist & Expert on Generational Differences

Jennifer Gardner Trulson

Author, Philanthropist, and 9/11 Widow.

Rebecca Traister

Political & Cultural Journalist; Author of "Big Girl...

John Thorn

Official Historian for Major League Basebal.

Colm Toibin

Award-winning Irish Novelist, Short Story Writer, Es...

ReShonda Tate Billingsley

Award-winning Journalist and Best-selling Author.

Barry Strauss

Critically-Acclaimed Historian, Military Consultant ...

R.L. Stine

Record-Breaking, International Bestselling Author.

Susan Stiffelman

Author, Parenting Without Power Struggles: Raising J...

Daniel Smith

Bestselling Author, Journalist, & Neurotic.
More like Dr.