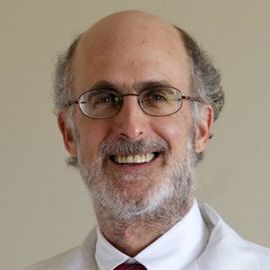 Dr. Robert H. Schneider
Physician, Scientist & Educator; One of the World's Leading Authorities on Evidence-Based Integrative Health Care & Heart Health
Robert H. Schneider, MD, FACC, is a physician-scientist-educator, and one of the world's leading authorities on evidence-based integrative health care, particularly scientific and natural approaches for prevention and treatment of heart disease, high blood pressure, stress, and other cardiovascular risk factors. He is a certified specialist in clinical hypertension and a Fellow of the American College of Cardiology. He has directed more than $20 million in research grants from the National Institutes of Health for his pioneering research on natural approaches to heart disease. The results of this groundbreaking research have been published in more than 100 articles in authoritative medical journals and proceedings, and featured in more than 1,000 television, radio, magazine, and newspaper reports, including ABC's 20/20, CNN Headline News, Fox News, the New York Times, Washington Post, Newsweek, Wall Street Journal, and TIME magazine. In the past year he has lectured on four different continents, addressing physicians, health professionals, media, and the general public. Currently, Dr. Schneider is Director of the Institute for Natural Medicine and Prevention at Maharishi University of Management, one of the largest federally funded research centers on integrative medicine in the US. Based on his 30 years of experience in research, education and clinical practice, Dr. Schneider authored the popular book, "Total Heart Health: How to Prevent and Reverse Heart Disease with the Maharishi Vedic Approach to Health."
Videos
---
Speech Topics
---
Healing Your Physical and Emotional Heart
Natural Approaches to Managing Stress, Weight, Blood Pressure, Cholesterol, and Diabetes: Ancient Principles of Natural Medicine - Ayurveda In Light of Modern Science
Modern Science Discovers Ancient Medical Secrets to Prevent Heart Disease
Mind-Body-Heart: Role of Stress and Stress Reduction with Meditation in Heart Health
Executive Wellness with Natural Lifestyle Approaches
Related Speakers View all
---
Dr. John Nelson

Former President, American Medical Association

Clayton Christensen

Foremost Authority on Innovation and Father of Disru...

Barbara Natterson-Horowitz

Cardiologist and Author of the New York Times Bests...

Dr. Holly G. Atkinson

Award-winning Medical Journalist, Public Speakers, P...

Dr. Michael Merzenich

Leading Pioneer in Brain Plasticity Research; Author...

Erica Weirich

Founder, Global Health Research Foundation

Andres Lozano

The chair of neurosurgery at the University of Toron...

Dr. Mehmet Oz

Renowned Doctor, Host of "The Dr. Oz Show," Profess...

Andie MacDowell

Actress and Heart Health Activist

Shawn Achor

Harvard Researcher and Positive Psychology Expert

Joe Piscatella

One of the Nation's Foremost Experts on How to Creat...

Dr. Ian Smith

Doctor, Media Consultant, & Best-Selling Author

Dr. Michio Kaku

World-Renowned Theoretical Physicist

Mae Jemison

First African American Woman in Space; Founder and P...

George M. Church

Molecular Geneticist and Professor at Harvard

Daniel Burrus

Technology Futurist and Business Strategist

Priscilla Chan

CEO of The Primary School and Co-Founder of the Chan...

Thomas Insel

Thomas Roland Insel is an American neuroscientist an...

Adewale Troutman, MD, MPH, MA, CPH

President-Elect of the American Public Health Associ...

Jack Choi

CEO of Anatomage, a company specializing on 3D medic...
More like Dr.