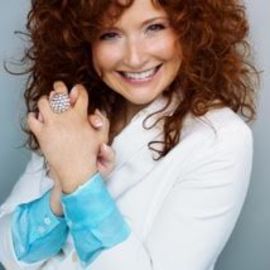 Dwayna Litz is a singer and songwriter with music at Walmart, Best Buy, Tower, CD Baby, Kmart, Amazon, iTunes and Barnes and Noble. Her latest CD "I'm the Girl I Used to Know Again" is also on Pandora Radio. Dwayna's first cut as a songwriter was on Patti LaBelle's Grammy nominated "Flame" album with a song she co-wrote, "Let Me Be There for You." Dwayna Litz has songs signed with Universal and Spirit Music and has recorded with top producers in the music industry. She recently penned a new book for single women 'Happiness No Man Required 50 Tips for Single Women to be Happy With or Without a Man' and now travels as a speaker making for a fun, entertaining and empowering event for women who come to hear her share her tips in person.
With more women single than married now in America, Happiness No Man Required by Dwayna Litz has a much needed message with 50 Tips teaching women how to feel complete and whole with or without a man's affirmation. Happiness No Man Required is not a man-basher but an honest portrait of what women face in today's dating scene, compassionately encouraging women to realize that being single or married does not have to be a distortion of their dreams coming true.
Though no names are mentioned, all of the stories Dwayna shares are true with tips such as Know the Difference Between Love and Love Addiction; Hitler Was Charming, Too; Give Yourself 90 Days to Detox; Count Your Blessings; Leave Mr. Wrong Without Gaining Weight; Happiness=Compatibility in Character; It's a Trap if You Are Trying to Save Him; Beware of Online Dating; A Crazy Man Will Make You Crazy; How to Have a Happy Valentine's Day Without a Man; Good Men Still Exist; Do a Background Check; Hold On to Your Money; An Abuser Will Still Be Abusive Even if You are Perfect; Beware of Dangerous Men in Church; You Are the Prize, and Happiness Happens When You Least Expect It.
Happiness No Man Required praises true love and good men, instructing women how to know the difference between the good and the bad and love and love addiction. Litz cheers single women on living in a postmodern age where the label of being called an old maid has become antiquated. Her tips offer healing to women suffering from depression, addiction, codependency, sexual abuse, spiritual abuse, and eating disorders.
An engaging, charismatic speaker, all of Dwayna's 50 Tips shift the quest of finding romance with a man to first discovering how to become at peace within. Litz promises any woman that when she learns to like and approve of the woman she is and realizes what it means to be true to herself as her own best friend, no man is required for a happy and fulfilling life.
Dwayna Litz speaks with energy and compassion. From 2013 to 2015 Dwayna led the only support group in Manhattan outside of a hospital for women who left abusive men. She now travels challenging women from all walks of life to be all they can be through her healing message of love. More information about Dwayna Litz can be found on her web site at DwaynaLitz.com.
Click Here to register and get pricing on booking Dwayna Litz for your next event!
Videos
---
Speech Topics
---
'Happiness: No Man Required' 50 Tips for Single Women to be Happy With or Without a Man'
Links
---
Books
---
Get notified of new talks and events.
Follow
Related Speakers View all
---
Po Bronson

Successful novelist, prominent writer of narrative n...

Campbell Brown

Award Winning Journalist

Todd Bischoff
Roger Cressey

NBC Counter-terrorism Analyst & Former Presidential ...

David Ewing Duncan

Internationally Best-Selling Author & Journalist

Sir Harold Evans

Legendary Publisher & Best-Selling Author

John Forte

Singer, Songwriter & Producer

Michael Fuchs

Former Chairman/CEO of Home Box Office (HBO)

Marc Ginsberg

Former U.S. Ambassador to Morocco & Fox News corresp...

Larry Julian

Best-Selling Author, Leadership Coach & Business Expert

Michelle Malkin

Award Winning Conservative Columnist, Best-Selling A...

Meghan McCain

Political Columnist, Author & Award-Winning Blogger

Byron Pitts

CBS News Chief National Correspondent, Contributing ...

J. Zink
William K. Reilly

World Wildlife Fund Chairman Emeritus & Co-Chair, Na...

Winston Scott

Former NASA Astronaut

Tiffany Shlain

Filmmaker & Founder of the Webby Awards

Rebecca Skloot

Award Winning Science Writer, Author "The Immortal L...

Sir Howard Stringer

President, Chairman & CEO of Sony Corporation

Jonathan Tisch

Chairman & CEO of Loews Hotels, Leading Authority on...
More like Dwayna