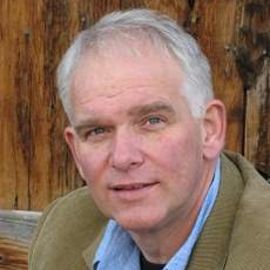 Edgar Papke
Executive Coach and Author of "The Elephant in the Boardroom: How Leaders Use and Manage Conflict to Reach Greater Levels of Success"
Chef turned leadership psychologist and executive coach, Edgar Papke is dedicated to studying and teaching the human art of business. He is an author and global award-winning speaker who reminds us that business is the expression of who we are, what we want, and how we get it.
Edgar's latest book, The Elephant in the Boardroom: How Leaders Use and Manage Conflict to Reach Greater Levels of Success is available October 2015 (Career Press/New Page Books). He is also the author of True Alignment (AMACOM, 2014), focusing on the alignment of brand and company culture to the customer and the delivery of emotional satisfaction. He has published numerous essays, is a featured contributor to the American Management Association International's newsletters, and is a frequent guest blogger on leadership, business, and social issues.
Papke is the recipient of Vistage International's 2013 Impact Speaker of the Year Award. With over 17,000 members, Vistage is the world's largest CEO membership organization. He is also the recipient of its 2006 International Speaker of the Year Award. Widely recognized for his authentic style and innovative approach, over the past twenty-five years, as a speaker and presenter, he has delivered over 2,300 keynote speeches, presentations, and workshops.
Papke possesses an interesting education, which includes a degree from the Culinary Institute of America, a master's degree in organizational psychology from Regis University, a B.S. in International Business Administration, as well as studies in Theology.
He is the recipient of the Culinary Institute's prestigious Francis Roth Award, a Cordon Bleu Medal, recognition by the Master Chefs Institute, and a third place at the 1986 International Food Show. As a singer-songwriter, he has three albums to his credit and has been named to the Save the Music Foundation's Honor Roll. He has also served as a host for PBS television and radio.
Related Speakers View all
---
Dean Kamen

Inventor and Entrepreneur; Designer of the Segway

Sir Richard Branson

Founder of Virgin Group

Ram Charan

World-Renowned Business Advisor, Execution Expert an...

Jane Chen

Co-Founder and CEO, Embrace

Bijoy Goswami

Founder of the Bootstrap Network, Author.

Hillary Clinton

United States Secretary of State, Obama Administrati...

Chip Conley

Strategic Advisor for Hospitality and Leadership, Ai...

Katie Couric

Award-winning Journalist, Best-selling Author, & Co-...

J.T. Allen

CEO and Co-Founder of MyFootpath.

Rabbi Soetendorp

Rabbi, Humanitarian.

Dr. Michio Kaku

World-Renowned Theoretical Physicist

Lisa Bodell

Innovation Expert, Founder and CEO of futurethink an...

Julie Hession

Food Entrepreneur.

Kyung Yoon

Correspondent, Advisory Board Chair, Executive Direc...

Harvey Mackay

Iconic Business Guru and Bestselling Author

John Grisham

Lawyer Turned Best-Selling Author; "A Time to Kill"

Phil Mckenzie

Media and Publishing Executive.

Matt Paese

Vice President of Executive Solutions at DDI.

Jacqueline Novogratz

Founder & CEO, Acumen Fund

Bill Nye

AKA Bill Nye the Science Guy; Science Communicator, ...
More like Edgar