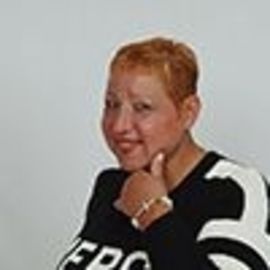 Eileen Pheland
Founder/President of Smile & Gratitude Charity Foundation, Inc., Author
A gifted self-publicist, Eileen Pheland is an American speaker and author, who is well known for her practical, easy-to-understand messages. Aside from her work as an author and speaker, she is also the Founder and President of Smile & Gratitude Charity Foundaࢢon, Inc.
Eileen uses her talents as an author and speaker to encourage and guide homeless people. She uses her book, The Brighter Side of Homelessness, as a springboard to introduce the world of homelessness as a positive, life-changing experience that can provide spiritual enhancement for reinforced inner strength and spiritual enlightenment.
"Never give up, no ma'tter what happens in your life. Count your blessings, things can always be worse. It's also important to be grateful and learn to enjoy whatever comes your way."
"If you want to help a homeless person, give them a smile. Buy them a nice hot meal, give them a gift card or some money. You can even book them a room in a motel or hotel for a night."
Eileen is no stranger to calamity, adversity, crises, and dilemmas of many kinds. She has survived both homelessness and criminal stalker cases that made headlines around the world, while also overcoming many other challenges and obstacles with faith, hope, and love, inspired by her best friend, Lord and Savior, Jesus Christ. As an entrepreneur and humanitarian, Eileen is an example of how the power of God can change anyone's life. Let go and let God. He works everything out. Let Jesus be your all and all, your best friend. Keep learning and growing spiritually with faith, hope, love, and happiness. I'm a true Christian who is happy, hopeful, confident, grateful, and blessed with the Holy Spirit's connection." In her leisure, Eileen enjoys reading, writing, walking, and singing. Most of all, she loves to att'end and present Bible studies at her local church, using her book as a way to help others transform their lives. "I'd like to be remembered as someone who always helped others to be happier, more spiritual, more hopeful, and peaceful. I want to help others change their lives for the be'tter.
Key Accomplishments: Eileen has been in videos from Hope Center of Christ and The Connor Bubble, and has also been a guest speaker on several radio shows. Following the release of her book in 2012, she was featured in the Orange County Register. She was also interviewed by www.FullertonStories.com in 2013 and has seen her book reviewed by www.NotBornYesterday.com and the Examiner, both in 2014. In 2015, Eileen was published in the 69th edition of Marquis' Who's Who in America and the 32nd edition of Who's Who in the World. In 2016, Eileen was published in Women of Distinction Magazine.
If you are looking for a speaker with substance, confidence and joy for your next event, Eileen is the right choice with the right message every time.
Click Here to register and get pricing on booking Eileen Pheland for your next event!
Speech Topics
---
Speaking Categories
Adversity
Christian
Chicken soup for the soul
Creativity
Culture
Disabilities
Fun
Lifestyle
Motivation
Prophecy
Religion
Self-help
Get notified of new talks and events.
Follow
Related Speakers View all
---
Rebel Brown

Market Strategist, Agent of Change, Speaker, Author....

Renie Cavallari

Renie Cavallari is a renowned Speaker, Trainer, Keyn...

Rich Hart

LIFT MORE !!!

Rich Lucia

Author, Speaker, Consultant

Richard Burleson

Vice President of Engineering Firm Neel-Schaffer

Richard Fabozzi

Creates highly interactive and value-driven "Experie...

Rick Chromey

Inspirational Edutainer. Leadership Imagineer. Cultu...

Rick Frishman

Founder of Planned Television Arts

Rick Kiernan
Rick Ott

Rick Ott speaks about making money and building weal...

RM Reed
Robert Collinsworth
Robert Douglas
Robert Gedaliah

President of "Speaking for Results"

Robert Jerus
Robert Martin

Gavin de Becker & Associates protects people who are...

Robert Perez
Robin Barnhart
Rodney C. Matthews
Roger Reece

Keynotes, training & coaching - people skills, confl...
More like Eileen