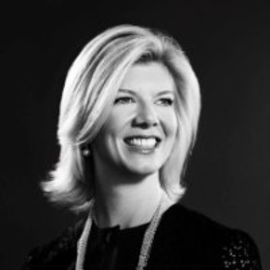 Elizabeth Weymouth
Partner & Managing Director at Riverstone Holdings LLC
Ms. Elizabeth K. Weymouth is a Partner at Riverstone Holdings LLC. Ms. Weymouth joined the firm in 2007 and has overall responsibility for fund raising, limited partner's relationships, limited partner communications, and capital raising. Prior to joining the firm, she was a Managing Director at The Carlyle Group. At Carlyle, Ms. Weymouth focused on energy and power investments. She joined the firm on July 16, 2007 from the JPMorgan Private Bank, where she most recently served as the Managing Director and Head of Investment Business in the Northeast United States. Ms. Weymouth spent 13 years in JPMorgan. In that role, she was responsible for overseeing $83 billion in client assets and 70 investment professionals focused exclusively on serving ultra-high net worth private clients. Before leading the effort in the Northeast, Ms. Weymouth helped to build and develop the Private Bank's Investment Business in the Southeastern United States. Prior to joining J.P. Morgan in 1994, Ms. Weymouth worked from 1989 to 1992 at Willis Corroon, PLC, as an Associate in the Oil and Gas Divisions responsible for negotiating insurance coverage for Fortune 50 energy companies with underwriters in Lloyd's of London as well as other insurance companies in the London market. She served as an Associate of Willis North America, Inc. She serves on the Boards of Directors of Pattern Energy Group LP. Ms. Weymouth is a Vice Chair of the Board of Trustees of University Of Virginia Darden School Foundation Inc, since July 1, 2014, and has been on the Board of Trustees, since 2007. She previously served on the Board of Directors of Dynamic Offshore Holdings GP, LLC. Ms. Weymouth has served on the Darden Corporate Advisory Board, from 2001 to 2007. She was named to the "Forty Under 40" by Crain's New York Business in 2007. Ms. Weymouth received an M.B.A. from the University of Virginia's Darden Graduate School of Business in 1994 and a B.A. from the University of Virginia in 1989, where she was a Dean's List scholar.
Click Here to register and get pricing on booking Elizabeth Weymouth for your next event!
Get notified of new talks and events.
Follow