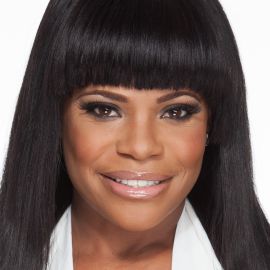 Emerald Wilson-Bey
Owner of The Wilson-Bey Group, Exclusive Emerald Collection, Open Bed, Author, Socialite, NAACP, NAPW, PEP
Born to a United States Navy couple on July 13, 1982, at Washington Hospital Center in Washington DC at 2:33pm. Spending her early years living and attending grade school in the rough neighborhoods of Anacostia, East of the Anacostia River. Attending several schools as the family moved around DC. After her parents divorced, Emerald spent much of her time living with her grandparents. Unable to escape the toils and temptations of inner-city life, Emerald found herself a high school dropout, instead receiving her GED via Phelps SHS STAY Program in 2000.
Finding a way, Emerald began working as a receptionist at DC General Hospitals Diagnostic Center. Tiresome with the daily sounds of wailing in the Diagnostic camera wing, she transferred to Walter Reed Army Medical Center to a less stressful job working with Veterans in the Rehabilitation wing. Where she met and befriended Major James Krilich and his wife, Colonel Francis Ann Iacoboni Krilich. She dove head first into the environment there. Herself receiving a certificate of Appreciation from Walter Reed Army Medical Center in 1999 after 3 years of service.
Then working for National Symphony Orchestra part-time for 2 yrs after falling in love with John Williams " Titanic " musical piece, and a than, 14 year old Midori. Giving birth to a daughter in 2004, Emerald loved motherhood. Shortly after suffering two tragedies in the DC area, Emerald relocated to Virginia . Where she attended Applied Career Training for Medical Assisting, class of 2007, working for a private doctors office for three years thereafter.
In 2008 she gave birth to a son. In 2010 losing interest in Healthcare, she attended Long & Foster Gaithersburg Regional and got into the Real Estate business. Starting a own multifaceted business in 2012.
When not working she enjoys being mom, travel, donates often to various charities, she is a longtime member of PEP (Parental Encouragement Program), she is a Lifetime Member of the NAACP. Author of "My Nights With The Shah: How Not To Date A Celebrity " , currently working on a new book "Jobs : Why You Are Already Successful ". Also owner of "Exclusive Emerald Collection" and "Open Bed".
Click Here to register and get pricing on booking Emerald Wilson-Bey for your next event!
Videos
---
Speech Topics
---
Jobs: Why You Are Already Successful
Based upon Emerald's book, titled the same. She discusses entrepreneurship, financial responsibility, challenges the everyday persons face in career, education, self motivation and more. She is a firm believer in the sharing of information for the advancement of others.
This books release is Pending.
From Inner-city to the Globe
A new project that Emerald has been working on. Targeted to reach youths of inner-cities across the country, she teaches them her "Five Is Better" language.
Be better
Think better
Feel better
Do better
Have better
Promoting them to start planning for their futures now. Project is also targeted at parents, to teach them how to properly support their children and soundly believe in them.
Emerald believes both parents and children can be taught to be a team in the outcome of their futures as a whole.
Get notified of new talks and events.
Follow
Related Speakers View all
---
Mel H. Abraham

He has a riveting presence, created by his absolute ...

Milt Abel

Milt Abel is a corporate-clean stand-up comedian tha...

Mike Abrashoff

Former Commander of USS Benfold and Author of "It's ...

J.J. Abrams

Director, Producer, Writer, Author; Known for His Wo...

Melvin Adams

Former Harlem Globetrotter with a Passion for Reachi...

Kirk Acevedo

Actor Best Known for His Roles on "Dexter," "Band of...

Jose Antonio Abreu

Founder of El Sistema, Which Helps Venezuelan Childr...

Carol Adelman

Carol Adelman is a senior fellow and director of Hud...

Newton Aduaka

Newton Aduaka's award-winning Ezra, told through the...

Janus Adams

Award-Winning Journalist

Jenoyne Adams

African-American Novelist.

Khandi Alexander

Khandi Alexander (born September 4, 1957) is an Amer...

Shaun Alexander

NFL Great

Laila Ali

Undefeated 4 Time World Champion Boxer 24-0 with 21 ...

Alan Alda

Actor, Writer, Science Advocate, and Director

Adewale Akinnuoye-Agbaje

Fashion Model & Actor Known for "Lost," "Oz" & "Suic...

Jane Alexander

Actress and Former Director of the National Endowmen...

Bruce Aitken

Bruce Aitken was born in Invercargill New Zealand wh...

Gary Aldrich

On Independence Day, 1996, former FBI Agent Gary Ald...

Marilyn Albert

Dr. Marilyn Albert received her PD degree in Physiol...
More like Emerald