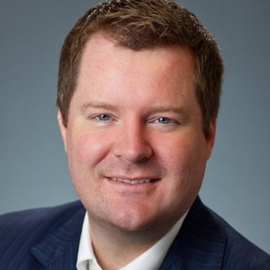 Erick Erickson is host of the Atlanta's Evening News on 95.5FM and AM750 News/Talk WSB and a guest host for the Rush Limbaugh Show.
Erickson is also the former Editor of RedState.com, a property of Eagle Publishing, Inc. Under Erickson's leadership, RedState became the preeminent right of center community online and is the most widely read right-of-center blog on Capitol Hill.
Prior to leading RedState, Erickson practiced law for six years and managed a number of political campaigns.
Erickson is currently a Fox News Contributor after spending three years at CNN.
According to Newsweek, "Erickson has grabbed his party's power brokers by their elephant-stitched suspenders." Avid readers include Herman Cain, Sean Hannity, and, from Newsweek, "Rush Limbaugh, former senator Fred Thompson and House Speaker John Boehner."
The London Telegraph named Erickson the sixty-fifth most influential conservative in America in 2010. He is co-author with Lew Uhler of the book RedState Uprising: How to Take Back America.
"The ability of [Erickson] to shape a message illustrates the power of the conservative network," the Washington Post reported on February 1, 2010.
Erickson studied political science and history earning his bachelor's degree at Mercer University in Macon, Georgia, also earning his juris doctorate at Mercer's Walter F. George School of Law.
Videos
---
Related Speakers View all
---
Byron York

Chief political correspondent for the Washington Exa...

Jonah Goldberg

Editor of National Review Online

Rich Lowry

Journalist

Mark Kennedy

Chief Executive Officer of Chartwell Strategic Advis...

Herman Cain

Former Chairman, Godfather's Pizza and Ex-President/...

Rush Limbaugh

Host of "The Rush Limbaugh Show"

Michelle Malkin

Award Winning Conservative Columnist, Best-Selling A...

Rick Santorum

Leading Conservative Voice, 2016 & 2012 Republican P...

Meghan McCain

Political Columnist, Author & Award-Winning Blogger

Sean Hannity

"The Sean Hannity Show" on iHeartRadio, Fox News Cha...

John Ashcroft

Former U.S. Attorney General; Former Governor and Se...

Mark Levin

Best-Selling Author, Nationally Syndicated Radio Hos...

S.E. Cupp

Conservative Columnist, Best-Selling Author & CNN Co...

Marc Thiessen

Former Chief Speechwriter to George W. Bush; Politic...

William Kristol

Founder and Editor, The Weekly Standard and Politica...

Monica Crowley

Political and Foreign Affairs Analyst, Fox News; Opi...

Jonathan Schanzer

Director of Policy at the Jewish Policy Center

Joseph Phillips

Actor, author and conservative speaker

John Reitzell

Served as the Reagan Administration's Department Of ...

Ron Robinson

President of Young America's Foundation; Conservativ...
More like Erick