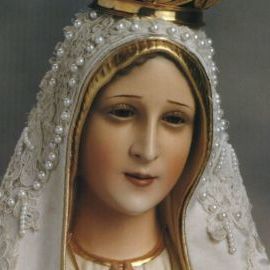 Fatima
Winner of the 2004 MTV Video Music Award for Best Choreography in a Music Video, Fatima Robinson is the woman behind the moves for top artists like Outkast, Black Eyed Peas, Will Smith, Mary J Blige, No Doubt, Busta Rhymes, and the late Aaliyah, as well a
Her resume reads like a who's who of Hollywood, having worked with stars like John Travolta, Uma Thurman, Sandra Bullock, Sarah Jessica Parker, Halle Berry, The Rock, and more.
Fatima's innovative, fluid, urban style has made her the hottest choreographer in the industry, who is now making her mark as a director as well. Acclaimed by critics and peers, Fatima has received seven nominations for the MTV Video Music Award for Best Choreography: Black Eyed Peas "Hey Mama" (2004) which she choreographed and directed, Mary J Blige "Family Affair" (2002), Aaliyah "Try Again" (2000), Will Smith "Wild Wild West" (1999), Busta Rhymes "Put Your Hands Where My Eyes Can See" (1998), Dr. Dre "Been There, Done That" (1997), and Brandy "Baby" (1995). This year marks her first win.
Born in Little Rock, Arkansas, Fatima moved to Los Angeles at the age of four with her mother and two younger sisters. After completing high school early at the age of 16, she dreamed of opening her own hair salon like her mother. Certified as a Cosmetologist, Fatima worked as a professional hairdresser for a brief period of time, but her love for dance led her out to the clubs, and into dance contests. "An artist was looking for some dancers, so my friend and I went on stage at the club and battled some other girls and won," Fatima reminisces. That was the beginning.
With some contest victories, and a mind full of dance steps, Fatima quickly became one of the top dancer/choreographers in the music video industry. Her "big break" came just two years later, when director John Singleton asked her to choreograph the video for Michael Jackson's "Remember the Time." Since then, Fatima has been named one of Entertainment Weekly's "100 Most Creative People in Entertainment."
In 2003, Fatima made her Off-Broadway debut with "Radiant Baby," a musical based on the life of artist Keith Haring. Produced and Directed by George C. Wolfe, "Radiant Baby" ran at the New York Public Theater and earned Fatima a nomination for a Lucille Lortel Award for Outstanding Choreographer.
Recently, Fatima choreographed the video for Nelly "Flap Your Wings," the live performance for the Black Eyed Peas at the Conde Nast "Fashion Rocks" event, and the 2004 MTV Video Music Award performances for Nelly featuring Christina Aguilera, and for Andre 3000 of Outkast. She has also completed work on the forthcoming feature films Fat Albert, Be Cool, Miss Congeniality 2, and Oprah Winfrey's made for television movie, Their Eyes Were Watching God.
Currently, Fatima is directing a live hip-hop cabaret revue, the Suga Babies, which she is choreographing with dancer/choreographer Tracy Phillips whom she collaborated with on the 2003 Victoria's Secret fashion show event. Evoking the spirit of the Cotton Club meets hip-hop, the Suga Babies features music ranging from artists like Outkast and Missy Elliott to Eartha Kitt, Nina Simone and Etta James.
Related Speakers View all
---
Timothy Busfield

Emmy Award-Winning Actor

Andrew Jarecki

Director of HBO's "The Jinx" & Creator of the App, K...

John Stamos

Television and Broadway Actor Best Known for His Rol...

Rhys Ernst

Filmmaker, Artist, & Producer on "Transparent"

Neal Brennan

Director, Writer, Actor & Comedian Best Known for Co...

Amy Pascal

Former Chairman of Sony Pictures Entertainment

Jennie Snyder Urman

Television Producer known for "Jane the Virgin"

Robert Eggers

American Film Director and Screenwriter, Best Known...

J. Michael Straczynski

American writer and producer

Lilly Wachowski

Film Director, Screenwriter & Producer known for "Th...

John Hamburg

American screenwriter and film director

Nicholas Stoller

English–American filmmaker

Justin Roiland

Actor, Writer, Producer and Comedian; Known for "Ric...

Bert V. Royal

American screenwriter, playwright and former casting...

Patricia Resnick

Writer, producer, director

Eric Stein

Award Winning Author and Screenwriter

Adam McKay

American Screenwriter, Director and Comedian

George Miller

Australian Film Director, Screenwriter and Producer

Lenny Abrahamson

Academy Award Nominated Irish Film and Television Di...

Jorge Granier

CEO at Pongalo, Executive Producer of "Jane the Virgin"
More like Fatima