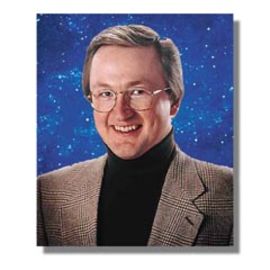 Flying Fish Consulting Team
Famous Fish Flingers
John Yokoyama purchased Pike Place Fish in 1965. At that time, John was one of several employees of the quiet, unassuming little fish stand. After numerous unsuccessful attempts to sell the business, John's employer offered him the opportunity to purchase Pike Place Fish. As a young man of 25, John was at first hesitant to buy the business. The monthly payments on his new 1965 Buick Riviera, however, were taking much of his $150.00 weekly pay. He decided he could do better on an owner's salary. John purchased Pike Place Fish to help make his car payments--amazing how things turned out! Humble Pike Place Fish became "World Famous" Pike Place Fish, a dynamic, fast-paced place that's fun for both customers and employees! The antics of the fish-flinging staff have become the highlight of the Pike Place Market, and have been featured in Spike Lee's Levi commercial, on NBC's Frasier, MTV's Real World, and ABC's Good Morning America. The "low-flying fish" have been captured on film and immortalized in print by filmmakers and journalists from all over the world. A few years ago, Pike Place Fish committed themselves to becoming "world famous". They've accomplished this - not by spending any money on advertising (they've never spent a dime), but by being truly great with people. They interact with people with a strong desire to make a difference for them. They want to give each person the experience of having been served and appreciated, whether they buy fish or not. They love them. At World Famous Pike Place Fish, they stand for the possibility of World Peace and Prosperity for all people. They believe that it's possible for a person to impact the way other people experience life. Through our work, they can improve the quality of life for others. They are committed to this belief. It's what they do. Their Consulting Team demonstrates the kind of performance that is unleashed when each member of an organization is empowered to be a leader and a creator for the whole company. Their services began with inspirational appearances by John Yokoyama and members of our Crew at special client events. Since then, they have developed a powerful consulting program for businesses, including special coaching segments on requested topics.
Related Speakers View all
---
Emory Austin

Authority on Leadership, Change & Customer Service

Ryan Estis

Business Performance Expert and Agent of Change

Paul Vitale

By following his dream of helping others find their ...

Tom Hinton

Expert on customer relations, leadership, team build...

Mike Mckinley

Motivational Speaker, Founder of a Publishing House

Barbara Sanfilippo

Dream Big Speaker; Business Consultant

Jay Rifenbary

Author of "No Excuse!"

Robert Stevenson

Author of "How to Soar Like an Eagle In A World Full...

Mark Sanborn

Leadership, Teamwork & Performance Expert; NYT Bests...

John Foley

Former Lead Solo for the Blue Angels

Doug Jones

Expert on Time Management, Conflict Resolution, Team...

Chip Eichelberger

Peak Performance, Motivation & Sales Strategist

Pat Williams

Motivational Speaker and Sports Executive; Senior Vi...

Joseph Michelli

Author of "The Starbucks Experience" and "The Zappos...

Gary Kunath

Business Transformation

Jane Handly

After researching over 700 major businesses, gatheri...

Philip Steffen

Sales Management & Value-Added Customer Service Cons...

Dr. Alan Zimmerman

International Expert, Author, and Keynote Speaker on...

Tom Flick

Former Pro Athlete / Business Consultant

Jim Bearden

Former Military Officer and Corporate Executive; "Un...
More like Flying