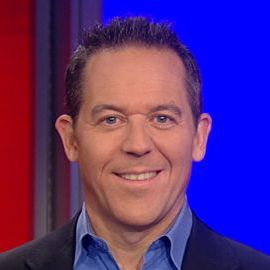 Greg Gutfeld has been called "outrageous and outspoken," neither of which he denies. A libertarian political satirist, humorist, magazine editor and blogger, he is perhaps best known as the host of the Fox News Channel program "Red Eye With Greg Gutfeld." Airing at 3 a.m. ET Tuesday through Saturday, the show covers a variety of topics, including news, entertainment, sports, and gossip. Gutfeld is also a host of FNC's "The Five," a weekday program at 5 p.m. ET.
The Weekly Standard calls him "the most dangerous man on television." According to the magazine, unlike other media darlings, "Gutfeld's stuff actually is subversive, a stink bomb hurled into every faculty lounge, mainstream newsroom, movie studio, and nonprofit boardroom in America."
Prior to joining Fox, Gutfeld was a staff writer at Prevention and editor-in-chief of Men's Health magazine. He later became editor-in-chief of Stuff, where he increased circulation from 750,000 to 1.2 million and created controversy month after month. He helmed Maxim magazine in the U.K., and was a contributor to the Huffington Post, where he became legendary for his "inspired, lunatic ridicule of his leftwing fellow Huffers." He's been published in countless magazines, has appeared in too many profiles to mention, and was only fingerprinted once.
He currently blogs on his own site, The Daily Gut, as well as Big Hollywood.com, where he writes about the news and pop culture of the day, from a conservative libertarian humorous slant. He's appeared on dozens of TV shows, as a regular on "The O'Reilly Factor," while also stopping by on Dennis Miller's radio show and spots on "Opie and Anthony."
He is the author of four books, among them, "The Bible of Unspeakable Truths," which garnered praise and pithy quotes from the likes of Dennis Miller, Mike Huckabee, Ann Coulter and Andrew Breitbart, founder of Big Government.com and Breitbart.com, who said: "Trust me, you don't want him setting his sights on your hypocrisy and public failings." Consider yourself warned.
Videos
---
Related Speakers View all
---
Monica Crowley

Political and Foreign Affairs Analyst, Fox News; Opi...

Laura Ingraham

Political Commentator, Radio Show Host & Journalist

Andrea Tantaros

Co-host of the hit show "The Five" on Fox News Channel

Dana Perino

Political Commentator and Co-Host of Fox's "The Five...

Dinesh D'Souza

Director of 2016: Obama's America and New York Times...

Michelle Malkin

Award Winning Conservative Columnist, Best-Selling A...

Mike Huckabee

Politician; Former Governor of Arkansas

Pat Buchanan

Editor, The American Conservative - Member of The Mc...

Mickey Edwards

Former US Congressman/Professor

Rick Santorum

Leading Conservative Voice, 2016 & 2012 Republican P...

Bob Beckel

Political Consultant and Former Diplomat

Joe Scarborough

Co-Host of MSNBC's 'Morning Joe' and Former U.S. Con...

Tucker Carlson

Co-host, FOX and Friends Weekend and Editor-in-Chief...

Juan Williams

Award-Winning Journalist, Healthcare Authority

Bret Baier

FOX News Chief Political Anchor and Host, Special Re...

Patrick Buchanan

One of America's Leading Conservative Voices

Michael Reagan

Eldest Son of President Ronald Reagan, Bestselling A...

Ben Shapiro

American Conservative Political Commentator, Radio T...

Charles Krauthammer

Pulitzer Prize-Winning Columnist & Political Comment...

Trish Regan

Emmy-nominated Investigative Journalist; Co-Creator ...
More like Greg