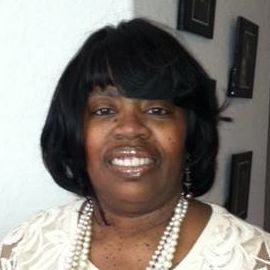 Gwen Richardson is an author, publicist and entrepreneur. As an author, she has six published books, five non-fiction and one fiction, two of which have been nominated for NAACP Image Awards. She co-authored her latest book, You Are Wonderfully Made: 12 Life-Changing Principles for Teen Girls to Embrace, with her daughter, Sylvia, who is in the Honors Program at North Carolina Central University. The book has been nominated for a 2016 NAACP Image Award.
Her book 101 Scholarship Applications: What It Takes to Obtain a Debt-Free College Education was nominated for a 2015 NAACP Image Award. The book was written specifically to address the issue of college loan debt, and help students and their parents identify scholarship opportunities.
Her book for aspiring authors, Write It Right: The Guide To Self-Publishing Your Best Book, is for those who want to know the ins and outs of self-publishing.
Her debut novel, The Genesis Files, released in June 2012, is a mystery/thriller featuring the main character, Lloyd Palmer. Palmer is a reporter for the Houston Ledger, a job which should have fulfilled his lifelong dream of being a journalist. But, along with being exhausted from the daily coverage of murders and mayhem in the nation's fourth largest city, he's hit a glass ceiling at work, and his editor, Ed Jackson, goes out of his way to make Lloyd's life miserable.
Her first non-fiction book was titled: Why African Americans Can't Get Ahead: And How We Can Solve It With Group Economics. Released in January 2008, this book explores the historical legacy among African Americans of limited collective economic clout and offers cutting-edge solutions to this challenge with a group economics approach. It has received a solid 5-star rating on Amazon.com and is available in both paperback and e-book forms.
As a publicist, Gwen provides a wide range of marketing services to her clients. Her services include media promotion and contact, development of digital press kits and promotional videos, e-blast services to key markets and industry professionals, speaking engagements, book club marketing, book tour management, ghostwriting and editing. Gwen focuses primarily on the book industry and her clients range from New York Times bestselling authors to authors with debut books.
As an entrepreneur, Gwen is co-founder of Cushcity.com, the world's largest African-American Internet retailer with over 20,000 products online. Gwen and her husband, Willie, established Cushcity.com in 1998. The web site receives approximately 500,000 hits per month and has thousands of customers in all 50 states and internationally. She has been an entrepreneur for more than 20 years.
Gwen resides in Houston with Willie and their daughter, Sylvia. She is a graduate of Georgetown University with a B.S. degree in marketing.
Related Speakers View all
---
Andrea Davis Pinkney

New York Times Bestselling Author and Award-Winning ...

Lauren Maillian

Co-Host of "Quit Your Day Job," Marketing & Branding...

Julianne Malveaux

Racial & Cultural Economics Expert; President Emerit...

Donna Brazile

Veteran Democratic Political Strategist, Adjunct Pro...

Angela Bassett

Award-Winning Actress

Carole Boston Weatherford

New York Times Best-Selling Author and Prize-Winning...

Cortez R Rainey

Author of "Free Your Mind," an African American Guid...

Shonda Rhimes

Executive Producer, Screenwriter, and Author

Gabrielle Union

Actress & Women's Rights Activist

Susan L. Taylor

Founder & CEO, National CARES Mentoring Movement & E...

Kerry Washington

Actress, Producer, and Activist

Alice Walker

Author, The Color Purple

Tavis Smiley

Broadcaster, Author, Publisher, Advocate, and Philan...

Ilyasah Shabazz

Civil Rights Activist & Daughter of Malcolm X; Autho...

Bobby Seale

Political Activist & Humanist

Angela Davis

Feminist, Social Activist & Writer

Edmond Davis

Speaker, Historian, Author, Contributor, College Ins...

Monique W Morris

Author and Social Justice Scholar

Michael S. Bandy

Author, award winning Children's Book and Screenwriter

Nikki Grimes

Bestselling Author for Children and Young Adult Book...
More like Gwen