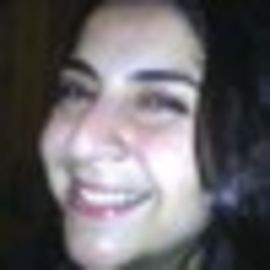 Haute Chile
They sing and perform the best of Motown, classic rock, jazz, the standards, disco, current hip-hop favorites, topped off with a taste of salsa.
WHAT'S HOT - HAUTE CHILE'S HOT!! With their spicy blend of the hits, past and present. They sing and perform the best of Motown, classic rock, jazz, the standards, disco, current hip-hop favorites, topped off with a taste of salsa. With highly energized choreography and a highly stylized look, this nine piece group offers not one or two, but four outstanding vocal talents. April Doyle and Sara LaPorte are quite possibly two of California's finest, having made names for themselves as the dynamic leads for many popular local bands as well as abroad. In the spotlight and shining brightly is Mark Jones, the band's 'haute; hot lead singer and bassist. Already well known in Los Angeles, Mark's on stage performance is nothing short of stellar. Rounding out the front line is Reggie Ashley, with his powerful rock and roll stylings on guitar and vocals. Top it all off with Haute Chile's sizzling horn section and you've got the ultimate CONTINENTAL FIESTA!
Haute Chile's reputation precedes them, both stateside and abroad. Whether it's a pri-vate soiree or a large corporate event, this band will tailor itself to your special needs. This versatility has made Haute Chile the perfect choice for the discerning client.
Here are some of the groups configurations which can help to make your event a truly memo-rable one...
â–ºHAUTE CHILE QRANDE...
All the heat of Haute Chile, PLUS!! Take this already explosive mix, add another spicy diva to the front line and the full Haute Chile horn section and you have a world class fiesta!
â–ºHAUTE BROADWAY...
Haute Broadway is a spectacular set of music that features some of Broadway's finest showstoppers from the 1930's to the present. Haute Broadway can be the focus of your event with elaborate costuming and light show1 or just add an elegant ambiance during the dinner or cocktail hour.
â–ºHAUTE JAZZ...
For cocktails or dinner, the group breaks down to a three or four piece ensemble which plays a wide variety of contemporary and jazz standards. Our sultry chanteuse, April Doyle may be added to lend an element of sophistication to the group with her smooth as silk vocaliza-tions of both classic standards and smokey torch songs.
â–ºHAUTE SOIREE...
A stylish touch to any cocktail or dinner hour, HAUTE SOIREE creates an atmosphere remi-niscent of the Paris jazz clubs of the 1940's. The continental flair is captured with a mixture of light jazz, featured vocal numbers from Cole Porter to Edith Piaf, classic torch songs, and elegant costuming. Voila!
â–ºAWARDS & PRESENTATIONS...
This talented group can provide the perfect instrumental underscorings for your awards cer-emony, presentation or recognition dinner. Haute Chile can play renditions of popular songs including Broadway/Film scores, regional favorites or you may choose to have the group write an original score to fit any occasion or meeting theme. Haute Chile is proud to have several of the country's leading jingle writers in the band. Music by Reggie Ashley and Mark Jones can be heard regularly on both radio and television advertisements.
Finally, every event is unique. Haute Chile prides itself on being able to cater to the highly specialized needs of both corporate meetings and social occasions. From the sophisti-cated cocktail party, to the storybook wedding, from award ceremonies, to non-stop, high energy dance music - it's Haute Chile when only the best will do!
Haute Chile's music spans the decades. This highly styled group performs every-thing from old standards to contemporary pop, making them the musical event for all ages and all occasions.
Related Speakers View all
---
Chris Abani

Bestselling Novelist and Poet; PEN Freedom-to-Write ...

Paula Abdul

American Singer-Songwriter, Dancer, Choreographer & ...

Milt Abel

Milt Abel is a corporate-clean stand-up comedian tha...

Keith Ablow

America's Psychiatrist

Dan Abrams

Chief Legal Affairs Anchor, ABC News; Founder, Abram...

J.J. Abrams

Director, Producer, Writer, Author; Known for His Wo...

Patch Adams

Physician, Founder and Director of Gesundheit Instit...

Newton Aduaka

Newton Aduaka's award-winning Ezra, told through the...

Dan Ahdoot

"Last Comic Standing" Finalist; Stand-Up Comedian

Edward Albee

Edward Albee has defined modern American theater wit...

Alan Alda

Actor, Writer, Science Advocate, and Director

Flex Alexander

Actor, Comedian and Dancer

Jane Alexander

Actress and Former Director of the National Endowmen...

Jason Alexander

Star of Seinfeld

Debbie Allen

Creative Marketing Expert and Business Speaker

Jeff Allen

Stand-up Christian Comedian; Marriage Motivator

Tim Allen

Celebrity Comedy Entertainer; Home Improvement Star

Kirstie Alley

Film and TV Actress; "Cheers" and "Look Who's Talking"

Maria Conchita Alonso

Latin Actress & Activist

Bob Alper

Bob Alper is the only rabbi in the country who regul...
More like Haute