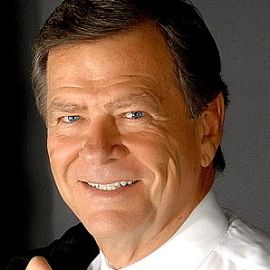 Ian Percy
Motivational Speaker
Ian Percy challenges and inspires corporate and association audiences in numerous industries around the world to Focus on the Possibilities. Only three things, he says, will lift your organization to the levels of passion, purpose and profitability you're looking for: 1) a focus on what is possible instead of old style reactive problem-solving; 2) releasing the incredible energy hidden throughout your organization; and 3) aligning that energy toward your highest possibilities. When your organization gets those three conditions right you will almost effortlessly achieve so much more of what you're looking for. He is the one keynote speaker and consultant who can engage your teams in experiencing all three dimensions to create a whole new reality for your organization.
Few speakers unite and ignite an audience like Ian. His ability to blend depth of insight with uplifting inspiration is unmatched. That's why Successful Meetings magazine declared him "One of the Top 21 Speakers for the 21 Speakers for the 21st century." It's also why he has the rare honor of being inducted into both the US and Canadian Speaker Halls of Fame.
While each presentation is customized for the specific situation, there is one central intention to Ian's work captured in just three words: Possibilities, Energy Alignment. This is the three-legged stool of sustainable success in today's uncertain and fear-driven marketplace.
An organizational psychologist, Ian is the creator of The Infinite Possibilities Initiative, a process that applies proven principles from quantum and energetic science to system-wide transformation. "Everything that will ever be possible is already possible!" he says. "On some level we all know we're meant for greater things, we just don't quite know how to move the whole organization out of fear and into freedom in order to get them." And that's where Ian's magic comes in. He will show you how to do exactly that.
Ian helps organizations transform by reaching for their highest possibilities - in technology, pharmaceuticals, agriculture, education, professional services, healthcare and finance. He's authored seven books including the breakthrough book on leadership titled Going Deep, and The Profitable Power of Purpose that challenges the typical corporate vision. His latest book Make Your Life a Masterpiece is a full color modern adaptation of James Allen's As a Man Thinketh.
Ian has both US and Canadian citizenship and lives in Scottsdale, Arizona where he has an interest in Quarter horses and where golf constantly tests his commitment to 'possiblility thinking'!
Videos
--- Links
---
Books
---
Related Speakers View all
---
Robert Stevenson

Author of "How to Soar Like an Eagle In A World Full...

Tom Flick

Former Pro Athlete / Business Consultant

Marshall Goldsmith

Executive Educator, Coach, & Best-Selling Author, "W...

Robert Kriegel

Expert in Sports & Performance Psychology

Dr. Nido Qubein

Consultant / Award-winning Speaker

Brian Tracy

Leading Authority on Human Potential and Personal Ef...

Adrian Gostick

Employee Engagement and Retention Expert and Co-auth...

Emory Austin

Authority on Leadership, Change & Customer Service

Chester Elton

Best-Selling Business Author

Tim Sanders

New York Times Bestselling Author; Business Consulta...

Kivi Bernhard

Expert in Critical Business Thinking and Strategy Gl...

Dr. Sheila Murray Bethel

Global Leadership, Change, Motivation Expert; Author...

Eileen McDargh, CSP, CPAE

Healthcare Consultant; Author of The Resilent Spirit

David Goldsmith

Business Forecaster and Leadership-Management Expert

Garrison Wynn

Entertaining Business Speaker

Ryan Estis

Business Performance Expert and Agent of Change

Dan Clark

CEO & Contributor, Chicken Soup for the Soul

Howard Putnam

Former CEO of Southwest Airlines

Jim Cathcart

Authority on Leading People and Relationship Selling

Cheryl Cran

Author, Renowned Tech Workplace and Leadership Exper...
More like Ian