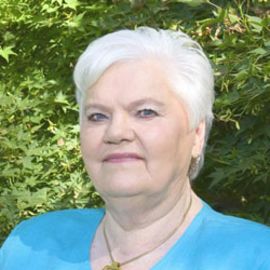 In 1953, at just 16-years-old, Irene Spencer became the second wife of her brother-in-law, Verlan LeBaron. LeBaron's brother, Ervil, was a mass murderer, who together with his fellow cult members, butchered twenty-five to thirty people including former wives, his daughter, his brother, Joel, and rival members of polygamous clans. Fearing for their lives, Spencer and LeBaron moved to various encampments in Mexico, Nicaragua and California. Spencer's obedience, intended to guarantee her a place in Heaven, landed her in Hell-on-Earth for the next twenty-five years.
Some fifty years later, Spencer, now in a monogamous marriage, reveals the trials and tribulations of being a polygamist's wife. "I wanted to be able to tell it like it is," says Spencer in Shattered Dreams. "Yet, I was convinced that these committed women had done as I'd been taught to do — to stubbornly maintain its advantages over monogamy. They had been forbidden to give way to their true feelings, so they smothered their own agony and wrenching pain, as I too had been emphatically instructed to do."
Spencer finally made good on repeated threats by leaving Verlan after twenty-four years of marriage. However, she would be pulled back into the situation to live another year with her husband after receiving an ominous prediction, which turned out to finally release her completely from Verlan's spell. He was killed in a car wreck in 1981.
Now, the favorite and only wife, Spencer has been happily and – monogamously – married for nineteen years. Recovering from the emotional damage polygamy dealt, Spencer believes Shattered Dreams will provide the closure she needs and, she hopes, will help other plural wives to find their own freedom.
At the podium, Spencer shares her life as a cult member, her story of being brainwashed, of murderous "religious cults" and being hunted by brother-in-law Ervil LeBaron. She explores polygamy as social policy and the effects of poverty, squalor, and poor healthcare for plural marriage households. She also explores "the dark side of polygamy," her assertion that women are being suppressed and dominated. Spencer also discusses the resurgence of pro-polygamist activists and addresses the legal community's reaction to polygamy, including the February 2007 Supreme Court ruling which has emboldened polygamists.
Videos
---
Links
---
Related Speakers View all
---
Lauren Drain

Author of "Banished: Surviving my years in the Westb...

Jonathan Merritt

Faith, Culture & Environmental Pioneer

Jill Kelly

Author, Speaker, & Chairwoman of Hunter's Hope Fou...

Kate Braestrup

Award-Winning Author

Regina Brett

Author, Cancer Survivor, Award-Winning Journalist

Myles Munroe

Leading Evangelist, Pastor, and Business Consultant

Heather Kopp

Recovering Alcoholic Guided by Her Christian Faith, ...

Bear Woznick

Masters World Champion Tandem Surfer

Jamie Moyer

World Series Champion Pitcher, MLB All-Star and Pres...

Brad Meltzer

Host, History Channel's Lost History and Brad Meltze...

Larry Levin

Lawyer & Animal Rescue Advocate

Rebecca Musser

Testified Against FLDS Leader Warren Jeffs, Advocate...

Rhoda Janzen

Author, Poet, & Professor

Nicholas Sparks

Internationally best-selling novelist and screenwrit...

Rod Dreher

Journalist & Conservative Culture Critic who Left Ci...

Pat Williams

Motivational Speaker and Sports Executive; Senior Vi...

Lisa Osteen Comes

Author, Speaker, & Renowned Pastor

Ayad Akhtar

Pulitzer Prize-winning Playwright, Screenwriter and ...

Chad Hennings

Nine-Year Veteran of the Dallas Cowboys, Air Force T...

James "JB" Brown

Host, CBS Sports' The NFL Today & Co-Host, Showtimes...
More like Irene