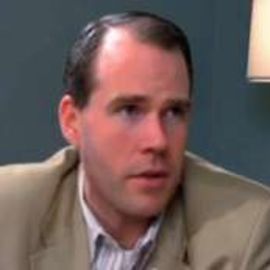 J.T. Allen
CEO and Co-Founder of MyFootpath.
The keynotes by J.T. Allen look at the benefits of getting a university education, and the higher earning potential that comes from it. Education prepares individuals for real life work situations, and this separates individuals who have only received a high school diploma.
J.T Allen specializes in strategic design and implementation, and earned his degree from the University of Michigan Business School. He developed a leadership program for entrepreneurship in Silicon Valley., and worked as a consultant with Ernst & Young/Chicago. Currently, he is the CEO and co-founder of myFootpath, LLC.
The keynotes by J.T. Allen prove that higher education is the best platform for success, and he inspires younger individuals to further their future through learning. Higher education provides individuals with greater odds of accomplishing their goals.
Click Here to register and get pricing on booking J.T. Allen for your next event!
Get notified of new talks and events.
Follow
Related Speakers View all
---
Sir Ken Robinson

Internationally Acclaimed Expert on Creativity and I...

Lisa Bodell

Innovation Expert, Founder and CEO of futurethink an...

Kyung Yoon

Correspondent, Advisory Board Chair, Executive Direc...

Dean Kamen

Inventor and Entrepreneur; Designer of the Segway

Harvey Mackay

Iconic Business Guru and Bestselling Author

Bill Nye

AKA Bill Nye the Science Guy; Science Communicator, ...

Malcolm Gladwell

Bestselling Author, "What the Dog Saw," "Outliers," ...

Daniel Pink

#1 New York Times Bestselling Author, To Sell is Hum...

Sheryl Sandberg

COO of Facebook

Bijoy Goswami

Founder of the Bootstrap Network, Author.

Eric Schmidt

Executive Chairman & Former CEO, Google

Sir Richard Branson

Founder of Virgin Group

Keith Yamashita

Chairman, SYPartners and Co-founder, Unstuck

Julie Hession

Food Entrepreneur.

Mark Zuckerberg

Founder and Chief Executive Officer, Facebook, Inc.

Phil Mckenzie

Media and Publishing Executive.

Matt Paese

Vice President of Executive Solutions at DDI.

Tim Andree

CEO, President.

Kay Jamison

Clinical Psychologist.

Shaheen Wirk

Hedge Fund Analyst.
More like J.T.