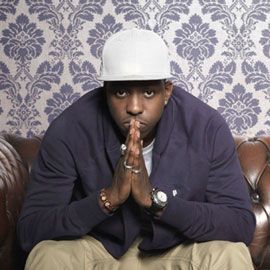 Jamal Edwards
Founder of SBTV & Author of "Self Belief: The Vision: How to Be a Success on Your Own Terms"
At the age of 15, Jamal Edwards founded SBTV which he still runs as CEO. What started as a UK online urban music channel has quickly grown into an innovative and exciting music and lifestyle media platform with global reach. SBTV now has over 180 million YouTube subscribers and has featured interviews with a varied list of guests from politicians such as David Cameron and Ed Milliband to globally recognized artists such as Nicki Minaj and Jessie J as well as urban stars like Giggs & Drake.
In 2011 Edwards was the face of the Google Chrome ad which was the second most popular YouTube ad that year. In 2012 he was named one of Richard Branson's 'Young Pioneers' and has since been described as 'The Branson of the Urban Scene'. Later that year Edwards was named on the Sunday Times Rich List and gave a talk at a TEDx Talk hosted at the houses of parliament where he put forward a case for why the next Prime Minister could be found on YouTube. The year 2013 saw the release of Edwards' groundbreaking innovative business book Self Belief: The Vision which was a number 1 bestseller in its first week!
Edwards is a patron for The Prince's Trust and Access to Music and committed to using his success to shine light on other young entrepreneurs and help spread Self Belief amongst all people.
Videos
---
Links
---
Related Speakers View all
---
Ed Burns

Actor, Writer, Director, Producer; Author, "Independ...

Alexis Ohanian

Partner at Y Combinator; Co-Founder of reddit, Entre...

Howard Lerman

Five-Time Technology Entrepreneur and Current CEO of...

ShaoLan Hsueh

Previous Tech Writer, Investor and Entrepreneur; Fou...

Shahrzad Rafati

Founder and CEO, BroadbandTV Corp

Sophia Amoruso

Founder and Executive Chairman of Nasty Gal; New Yo...

Jan Koum

Founder of WhatsApp Inc.

Ryan Blair

Successful Entrepreneur & Author of "Nothing To Lose...

Naveen Jain

Founder & CEO of Viome, Inc; Founder of Moon Express...

Eli Pariser

Co-founder and Chief Executive of Upworthy, Author o...

Svante Paabo

Max Planck Institute Director, Department of Genetics

Igor Beuker

Professional Keynote Speaker & Host with 1,000 talks...

Doc Hendley

Musician; Founder and President of Wine to Water; CN...

Robert and Brittany Bergquist

Cofounders, Cell Phones for Soldiers

Gbadebo Odularu

PhD Economist keen on deploying data science to solv...

Scott Shellstrom

UNLEASH YOU INNER DA VINCI. What if you could hav...

Paul C Dwyer

President of the ICTTF International Cyber Threat Ta...

Dr. Jordan Metzl

Nationally Recognized Sports Medicine Physician, Bes...

Alicia Quarles

E! News Correspondent

Rachel Fine

Howard Stern Show / Watch Rachel on Howard Stern's "...
More like Jamal