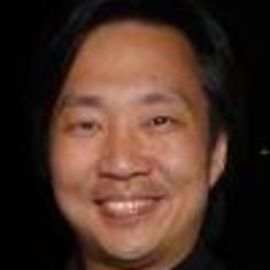 James Law
Chairman and Chief Cybertect James Law Cybertecture International
James Law is the visionary founder of James Law Cybertecture International, dedicated to blend cyber technology within modern architecture since 2001. Law coined the term ?Cybertecture? as a fusion of network connectivity, software applications and hardware capacity for a given built environment. The global scope of Cybertecture is paving the way for people to live the future, as it has successfully reached UAE, Hong Kong, China, India and Korea. Graduated with a degree in architecture from University College London in 1992, Law consolidated his knowledge at prestigious Japanese architect firm Itsuko Hasegawa in 1994 and became Director at world renowned design firm Gensler International in 1997. In reward for Law's contribution, he became a Member of the Royal Institute of British Architects and achieved the Royal Institute of Architects Award 2003, Asian Innovation Awards 2004, CNBC International Property Awards 2007, and CNBC International Architecture Awards 2009. To enlighten peers of his time, Law is an adjacent professor in KAIST Korea and authored ?Cybertecture Now: James Law Cybertecture? published in 2010.
Click Here to register and get pricing on booking James Law for your next event!
Get notified of new talks and events.
Follow
Related Speakers View all
---
Karen E. Bender

Author, Professor, Editor; Known for short story col...

James L. Jones

Former Supreme Allied Commander, Europe

Ivo Daalder

President of The Chicago Council on Global Affairs

Peter Orszag

Economist, Vice Chairman of Corporate and Investment...

Michael E. O'Donnell

A renowned "bridge builder" connecting the Deaf and ...

Boris Nikolic

Scientific Adviser bgc3

Michele Flournoy
Barack Obama

44th President of the United States

Susan O'
Philip Gordon

Former Special Assistant to the President on the Mid...

Mary L. Willner

Vice president in the client computing group and gen...

Ron Klain

President, Case Holdings; General Counsel, Revolutio...

Gary Gensler

Chairman, U.S. Commodity Futures Trading Commission

Kurt Campbell

Kurt Campbell is senior vice president, Henry A. Kis...

Tian Ning

Chairman and Chief Executive Officer Zhejiang Pansh...

Zorigt Dashdorj

Board Member Dashdorj and Dashdorj Partners

Yohei Shibasaki

Founder and Chief Executive Officer Fourth Valley C...

Yi Kuk

Vice-President, Best Buy, and Managing Partner, Best...

Yenny Zannuba A. C. Wahid

Director Wahid Institute

Yap Kwong Weng

Peace Fellow Rotary International
More like James