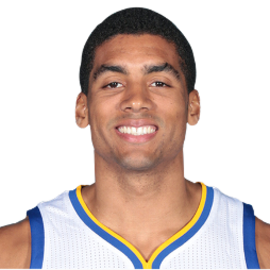 James Michael McAdoo is an American professional basketball player. He currently plays at the power forward position for the Golden State Warriors of the National Basketball Association (NBA).
McAdoo attended Norfolk Christian High School in Norfolk, Virginia. In September of 2009, he committed to the University of North Carolina at Chapel Hill. McAdoo played three seasons at the University of North Carolina, recording career averages of 11.4 points, 5.9 rebounds, 1.0 assists and 1.2 steals in 25.0 minutes over 108 games. As a junior in 2013–14, he earned All-ACC team honors for the second straight year. On April 3, 2014, he declared for the NBA draft, foregoing his final year of college eligibility.
After going undrafted in the 2014 NBA draft, McAdoo joined the Golden State Warriors for the 2014 NBA Summer League and signed with them in September 2014. However, he was later waived by the Warriors and acquired by the Santa Cruz Warriors as an affiliate player.
On January 19, 2015, McAdoo signed a 10-day contract with the Golden State Warriors. He made his NBA debut later that night as he came off the bench to record 11 points and 5 rebounds in the 122-79 win over the Denver Nuggets. He was not retained by Golden State following the expiration of his contract on January 29, and he returned to Santa Cruz the following day. On February 2, he returned to Golden State, signing a second 10-day contract with the team. On February 4, he was named to the Futures All-Star team for the 2015 NBA D-League All-Star Game. Following the expiration of his second 10-day contract, he returned to Santa Cruz where he played two games before being called-up again by Golden State on February 19, signing with the team for the rest of the 2014–15 season.
During his time with Golden State, McAdoo has earned mentions to the All-Rookie NBA D-League first team and All-NBA D-League second team. To add to his D-League title, he was part of Golden State's championship win over the Cleveland Cavaliers in the 2015 NBA Finals.
Videos
---