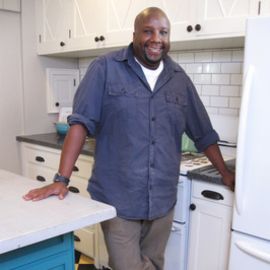 James Young is a licensed contractor and licensed electrician. A multi-skilled U.S. Army veteran who received two Army Achievement Medals, James is hardcore when it comes to home improvement. He has remodeled a number of homes and over 30 kitchens, bringing them from ugly to awesome. He has also worked on numerous large-scale commercial and residential projects as a licensed electrician. As host of DIY Network's "I Hate My Kitchen," James loves tearing up kitchens and shows homeowners the latest designs and products, always coming up with innovative ways to remodel their kitchens without breaking the bank.
Click Here to register and get pricing on booking James Young for your next event!
Get notified of new talks and events.
Follow