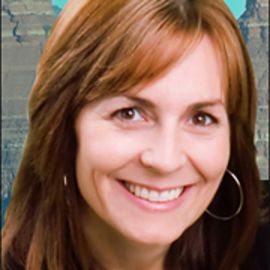 Jane Atkinson
Author of "The Wealthy Speaker", Jane Helps Professional Speakers Catapult Their Business
Jane has been helping speakers catapult their businesses for more than 20 years. As a former speaker's agent, she has represented numerous speakers who have vaulted to the top 3% of the industry including Vince Poscente, Peter Legge and Joe Calloway (all CSP/CPAE's).
In Jane's role as an agent, she often took speakers from 0 to 80 engagements per year at very high fees. Jane worked with them to develop focused and effective marketing materials and then implemented a consistent, long term sales and marketing strategy.
Jane went on to work as Vice President for International Speakers Bureau in Dallas, TX managing their Exclusive Speakers Division. There she represented celebrities like boxing legend Sugar Ray Leonard and President of Washington Wizards Basketball, Susan O'Malley. Also included in the ISB roster were bestselling authors like David Weinberger, co-author of The Cluetrain Manifesto and the Swedish authors of Funky Business, Jonas Ridderstrale, and Kjell Nordstrom.
Spending a total of 6 years under the roof of a bureau gave Jane some keen insights into the industry. Not only did she see hundreds of speaker's marketing materials (the good, the bad and the ugly) but she learned the keys to building long term profitable relationships with bureaus.
Currently, Jane is a full time business coach and consultant dealing exclusively with professional speakers, celebrities and CEO's. Her clients are the who's who and the up-and-comers of the speaking world. She is often asked to speak at National Speakers Association and Canadian Association of Professional Speakers conferences and Chapter meetings. For more information on Chapter events - see Jane's website.
Jane's book entitled The Wealthy Speaker: A Proven Formula for Building a Successful Speaking Business has been touted "the bible" of the speaking industry. Her next book The Epic Keynote: Presentation Skills and Styles of Wealthy Speakers was an excellent follow up.
Jane has been trained by the Coaches Training Institute (CTI) and combines coaching with consulting. The results are a combination of 20+ years industry experience with actual coaching technique and structure.
Click Here to register and get pricing on booking Jane Atkinson for your next event!
Reviews
---
NSA LAb in Las Vegas

The information provided was spot on topic and, more importantly, clear and could be implemented.

Jane also was very accessible to audience before and after event. She clearly cared about topic and audience

Don Grimes
CAPS Convention Montreal, Dec. 2010

Extremely knowledgeable in how to market speakers and in coaching speakers how to better market themselves. Keen to share her knowledge with emerging speakers. Get her book, it's the best marketing book for speakers and then do the work!

Patti Pokorchak

· Speakers With Impact!
November 26, 2011 Halifax, Nova Scotia

I am deeply inspired by Jane's personal and professional passion to build the careers of professionals who celebrate the joy of speaking and the business of making a difference. The insights gleaned from her Wealthy Speaker presentation were exactly the jolt I needed to reposition my brand and step it up. It's great to learn from the best.

Peter Davison

· Peter Davison
CAPS Annual Convention

I send speakers to Jane who need to find their brand and build their speaking business. She will save you time and money with her knowledge and instincts. She knows the speaking business like no one else. Call her.

Doug Stevenson

· Story Theater International
I listened to her interview Sam Horn in my home over a community phone interview.

I love her book. I have started my new business and her book "The Wealthy Speaker" has been my go to, how to book. She has saved me time, money, and gave me the necessary information to get my business up and running. I know I wouldn't be as comfortable right now...if it weren't for her. Funny~ I haven't met her as of yet...but I will one day...and when I do...I will let her know what an inspiration she was to me to succeed.

Trish Jones

· JonesTec Dental Consulting
Canadian Association of Professional Speakers

Information is real, reliable and essential for all speakers.

Beverly Beuermann-King, CSP

· Work Smart Live Smart
CAPS meeting in Halifax Nov 2010

It was great to be able to gather so much insight from an expert in the speaking industry. Jane's experience on the 'other side of the fence' is so valuable and she makes it easy for anyone to take advantage of it through her presentation and her book. Thanks Jane for making the trip to Halifax. It was wonderful to meet you.

Heather Drummond

· Healing Vitality Ltd
Did not hear her speak yet.

Jane's book "The Wealthy Speaker", has given me additional business strategies to start my own successful speaking and consulting business. I have read many books on the business of speaking, and this is one of the 'best'. In addition, Jane's email updates continue to bless me with business success principles that produce major results.

Alexander Mobley, MBA Leadership Expert
www.AlexanderMobley.com

Alexander Mobley

· Alexander Mobley International
Get notified of new talks and events.
Follow
Related Speakers View all
---
Tiffany Odutoye

Social Media Brand Equity Coach, Author and Speaker

Troy Hazard

Troy Hazard is the recent Global President of the el...

Rich Horwath

Rich Horwath is a national thought-leader on strateg...

Jay Baer

Speaker; Bestselling Author; Social Media and Digita...

Mike Wittenstein

Customer Experience and Service Design Expert

Chris Houchens

Author of "Brand Zeitgiest"; Marketing and Media Exp...

Christopher P. Ramey

America\'s foremost authority on marketing and selli...

Vickie Sullivan

Internationally known market and personal brand stra...

Alan Berg

A leader in the field of marketing to brides for loc...

Angie Grissom
Antony Robb

Negotiation saved my life! Get the secrets of negoti...

Betsy Allen

Fast Learner, Synthesizer who helps you be a bigger ...

Bruce Johnson

Bruce D. Johnson is a business growth strategist and...

Burt Dubin

Burt works with people who want to be speakers and w...

Greg Verdino

Business Futurist; Expert on Business Transformation...

Jason Hyde

VP Marketing at Corporate Disk Company

Jennifer Harwood

BSc Inaugral Kerrie Nairn Scholar

John Storm

The Innovation Strategist

Lisa Lang

Dr Lisa is the foremost expert in the world on apply...

Nancy Webb

Graphic Design Consultant and American Institute of...
More like Jane