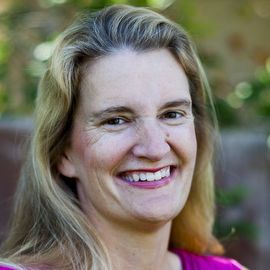 Jean Twenge
Psychologist & Expert on Generational Differences
Dr. Jean M. Twenge is a psychology professor at San Diego State University and the author of over 80 scientific and national publications, in addition to three books. Her research has been covered in Time, Newsweek, The New York Times, USA Today, U.S. News and World Report, and The Washington Post, and she has been featured on Today, NBC Nightly News, Fox and Friends, Dateline NBC, and National Public Radio. The majority of Twenge's psychological research focuses on how culture shapes each generation's personality, attitudes, and behavior.
Generation Me, Dr. Twenge's first book, is a compilation of 13 years of research focused on understanding why 'Generation Y' acts the way it does. Data from 1.3 million participants shows that younger generations are higher in self-esteem, and narcissism as well as anxiety and depression. Because each generation experiences a different culture, these trends are rooted in larger cultural shifts in parenting, media, and education, including the growing emphasis on the individual self and the emergence of new technologies. The book concludes with ways this generation and their elders can understand each other and work to overcome generational obstacles.
In her second book, The Narcissism Epidemic Living in the Age of Entitlement, Twenge collaborates with Dr. Keith Campbell and examines how narcissism affects society. Twenge and Campbell conclude that the rise in narcissism is rooted in indulgent parenting, celebrity culture and media such as reality TV, and an Internet culture that fuels attention-seeking. The book includes solutions throughout, including how to spot a narcissist and what both individuals and society can to do combat the disturbing trend toward self-centeredness.
Twenge frequently gives talks and seminars on teaching and working with today's young generation based on a dataset of 11 million young people. Her audiences have included corporate executives, college faculty and staff, high school teachers, military personnel, and camp directors. At the podium, Twenge provides a behind-the-scenes look at the data on how generations differ, spiced with plenty of pop culture and humor. She discusses how Generation Me's approach affects the classroom, workplace, and training, and details how the generations can work together.
She holds a BA and MA from the University of Chicago and a Ph.D. from the University of Michigan. She lives in San Diego, California, with her husband and daughters.
Click Here to register and get pricing on booking Jean Twenge for your next event!
Links
---
Get notified of new talks and events.
Follow
Related Speakers View all
---
Karen Wynn

Professor, Department of Psychology and Cognitive Sc...

Barbara Greenberg, Ph.D.

Clinical Psychologist & Expert on Parenting and Teens

David M. Allen, M.D.

Professor of Psychiatry at the University of Tenness...

David Finch

New York Times Bestselling Author and Inspirational ...

Dr. James D. Huysman, LCSW, CAP

Senior Clinical Advisor for the Caron Treatment Cent...

Marc Lewis, Ph.D.

Neuroscientist and Professor of Developmental Psycho...

Dr. Joseph Shrand

Instructor of Psychiatry at Harvard Medical School &...

Noam Chomsky

Professor of Linguistics and Philosophy at MIT, Fore...

Peter Ubel

Behavioral Scientist Physician; Marketing Professor ...

Paul Bloom

Professor of Psychology, Yale University

Azadeh Aalai, Ph.D.

Assistant Professor of Psychology at Queensborough C...

Dr. Robert Cialdini

CEO and President of Influence at Work; Author of th...

Stewart Brand

Author, Futurist, Activist, and Visionary

Richard J. Davidson

William James and Vilas Professor of Psychology and ...

Dr. Scilla Elworthy

Founder of the Oxford Research Group

Dan Ariely

Best-selling Author, "The (Honest) Truth About Disho...

Dr. Stephen M. Kosslyn

Founding Dean,The Minerva Schools at KGI.

Dr. Paul Slovic

President of Decision Research and Professor of Psyc...

Daniel Pauly

Daniel Pauly is the principal investigator at the Se...

Michael Archer

Paleontologist Michael Archer is working to bring ba...
More like Jean